Team Dock
TEAM DOCK
TEAM DOCK
1ST THURSDAY 7-9pm
This is our monthly Dock Volunteer Meeting. All who are interested in assisting with programs and events at The Dock are invited to attend.
Begin Your Search For BOOKS Here!
Holiday Shopping Guide 2017
Congrats to Jesmyn Ward, 2017 National Book Award Winner
The Mother of Black Hollywood: A Memoir (Hardcover)
By Jenifer Lewis, Malaika Adero
...I was pulling into my driveway after spending a Christmas alone, in South Africa. I'd run off to get away from the pain of a broken engagement, or so I told myself. While there, I toured Robben Island and stood looking at the cell where Nelson Mandela had been locked up for twenty-seven years. Twenty-seven goddamn years, stuck in a cell. It was deeply moving. It wasn't until my car rolled into the garage of my home that I really took in the fact that while Mandela may have been in a cell for twenty-seven years, he had never been imprisoned. I however, had no jail cell, but had been emotionally caged all my life-constricted by my own secrets.
I turned off the ignition, looked around and thought, I owe...
---
Upcoming Guests & Events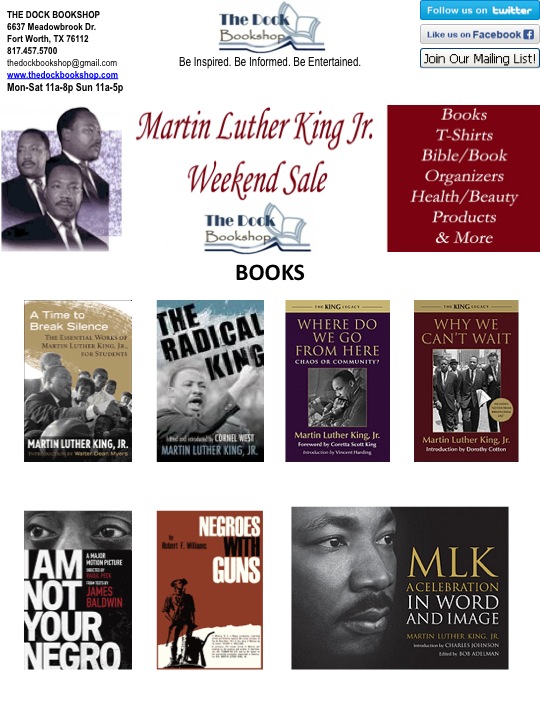 MLK WEEKEND SALE!
Shop The Dock this weekend for
Books - T-shirts - and more!
Dock in the Community