We're about books and a whole lot more!...Inspiring Products, Genuine Service and Edutaining Events!
Support The Dock Bookshop 10th Anniversary Fundraiser and Membership Drive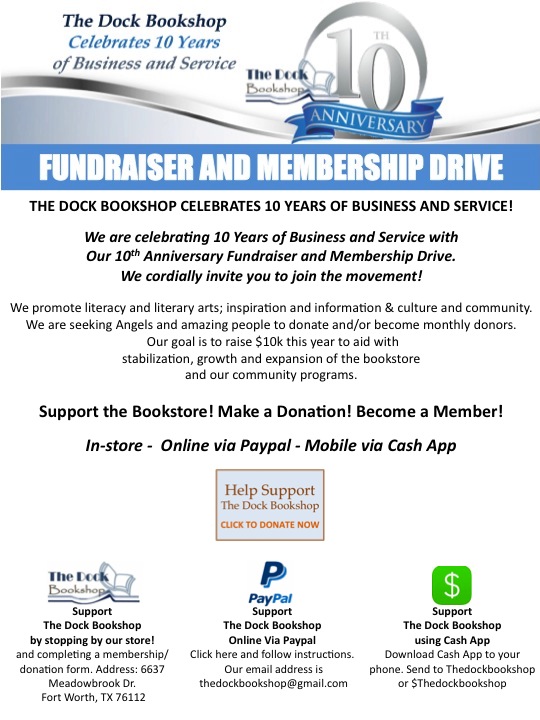 ---
ALL BLACK AFFAIR: BOOTS, BOOKS AND BUCKS
RELATIONSHIP PANEL
featuring the Sister Authors Darolyn Brock and Shantuan Coleman Taylor
Saturday, November 3, 2018 - 6-8 PM @ The Dock
All Black Affair-Panel Discussion on Male/Female Relationships!! Panel consist of both men and women!! Let's talk about it!! Red Carpet Photos!! Wear all Black and Boots!!
Book signing: Plan to Live Your Life Differently Journal & I Have A PhD - Now What? Refreshments AND more
---
COCKTAILS AND CONVERSATION With Oluremi Sano Author of
Big Lips, Botox, Blonde Hair & Big Booties: American Women Fascination with Falsehoods
Sunday, November 4, 2018 - 4-6 PM @ The Dock
Join us as we continue this nationwide conversation about authenticity and re-centering our thoughts on beauty and aesthetics!!
New author and business leader, Oluremi Sano will be signing and sharing excerpts from her new book that will available for purchase at event
---
THE LOVE EXPLOSION with Juanita C. Fleming
Saturday, November 10 - 2-4 pm- The Dock Bookshop
Power Talk - Book Signing - Refreshments
ABOUT BOOK: Have you ever wondered if God really loves you? Do you feel empty inside?
We all heard the old saying, "You can't give what you don't have."
Well, if you have a hard time giving and receiving love, this book is for you. In The Love Explosion, you will encounter God's unconditional love. You will learn how to allow God's love to rule in your heart and explode from your life and make an impact on others. This book will awaken you to understand God's principles regarding love. It offers biblical insight and personal experiences on how you can develop the fruit of love in your life. It will show you how to handle and respond to people, problems, and pain. The Love Explosion will help you to become intentional about expressing love daily through service, deeds, and acts of kindness.
ABOUT AUTHOR: Juanita C. Fleming is a servant leader, author, humanitarian, entrepreneur, and speaker who is committed to empowering people for spiritual, personal and social transformation. She has impacted thousands of youth speaking at at-risk schools. She also teaches personal development workshops and seminars, as well as Christian Education classes at her Church. Juanita is a catalyst for change, with a voice of love, hope, truth, and justice. She is the Founder and President of Moving Beyond The Four Walls, a faith-based, community outreach and humanitarian organization that is designed to serve and provide solutions to at-risk communities in inner cities.
---
WARRIOR NATION presents
Show Me The Path of My Life
Saturday November 10, 2018 - 6-8 PM The Dock Bookshop
Special Presentation. Food. Open Discussion. Free. All are welcomed.
---
NiGHT WOMEN BOOK CLUB
Every 1st Saturday
- 3-5 PM
The Dock Bookshop
Nov. 3 Book Discussion
Ruby by Cynthia Bond
Looking for a book club to join? You are invited to join Night Women Book Club
RSVP
---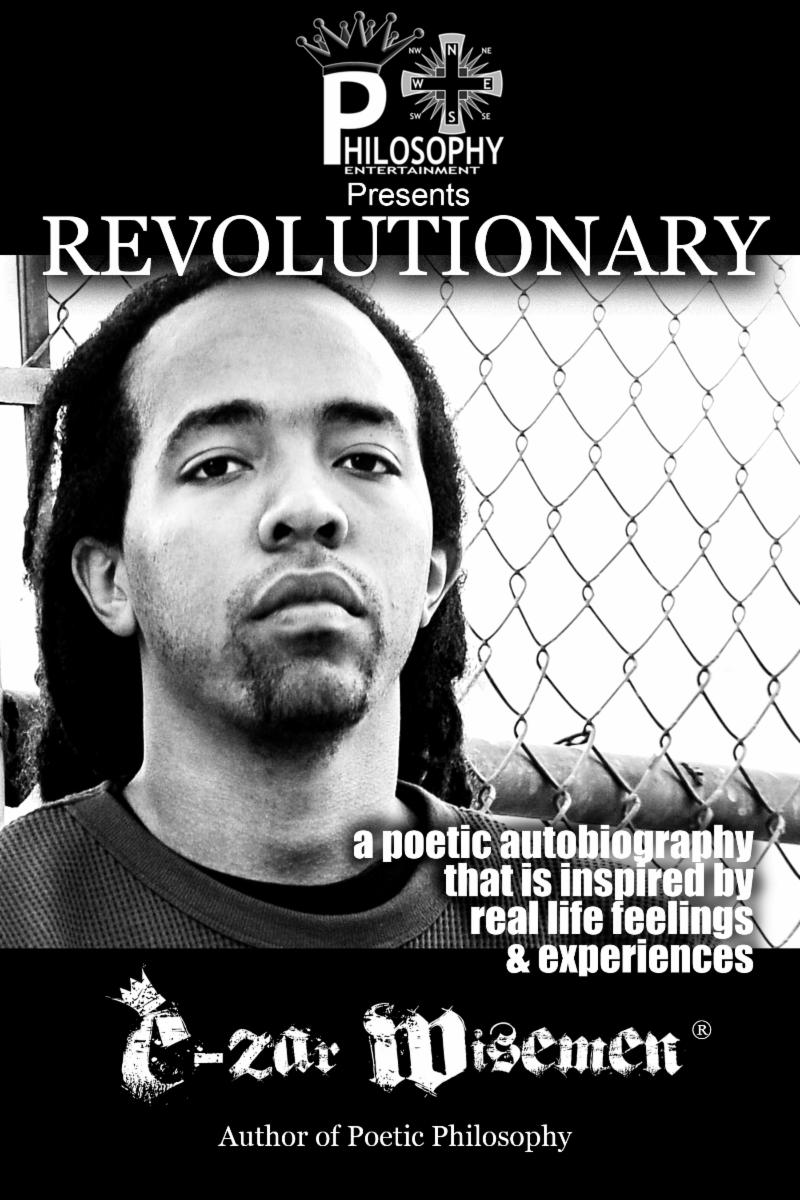 ABOUT THE BOOK
Revolutionary is the follow up to it's precursor Poetic Philosophy under C-zar Wisemen's former name Derek Perkins. This poetry book is a poetic autobiography that is inspired by real life feelings and experiences. This sequel gets deeper into the author's background that leads to who he is and his views on the world and issues affecting black people. In this work, C-zar addresses the entertainment industry, religion, self-reliance, crooked politics, romance, heartbreak, and more. This author is hopeful that his writings will spark the minds of millions of black people in the United States and around the world to fight against white supremacy and rise to greatness.

ABOUT THE AUTHOR
Rap artist C-zar Wisemen is from Charlottesville, Virginia, representing the indie rap/ hip-hop label Philosophy Entertainment. Albums released are "Tha New Testament" and "Real Niggaz" added with an Ep titled "Revolution" as well as a few singles from his music catalog. C-zar also wanted to showcase his poetic side by releasing two poetry books called "Poetic Philosophy" under the name Derek Perkins and "Revolutionary" under his current name C-zar Wisemen. Acting is also a passion of his, and he has acted in a few indie films. C-zar Wisemen's aim is to inspire the black community to change for the better through his works.
---
Black Panther Comic Booklist