Authors
Advertising & Promotion Opportunities
We would love to advertise and promote you and your book!
CLICK HERE TO LEARN MORE & GET STARTED TODAY!
Dock MediaWorks is the Media, Marketing & Public Relations Team of The Dock Bookshop
We would love to advertise and promote your book, business, brand and/or event.
CLICK HERE TO LEARN MORE & GET STARTED TODAY!
Schedule your next event at The Dock!
817.457.5700
Love Is a Gamble But Still Try to Win:
The Poetic Soap Opera
Order Your Copy Today!
"Love Is A Gamble But Still Try To Win" (The Poetic Soap Opera) is a very relatable book for all adult ages. This is in no way a book for children. I repeat, this book is not for children. This book puts light on different moments in different relationships. Some moments are crazy, and some seem to be perfect. Relationships don't always work the way you think they will and sometimes, they do. Either way, keep pressing your luck. Keep trying to win. This is the only way to ever have a chance at the jack pot of love.
Books Available at The Dock Bookshop 6637 Meadowbrook Dr. Fort Worth, TX 76112
There's nothing like watching or reading dialogues of opinions when it comes to love and relationships. Just when you think you know all of the answers to questions presented on the subject, you realize that you just don't have all of the answers.
Introducing New Author
Kim Gbadebo
and her new book release THE ULTIMATE BETRAYAL
Available at The Dock Bookshop
Support The Dock Bookshop 10th Anniversary Fundraiser and Membership Drive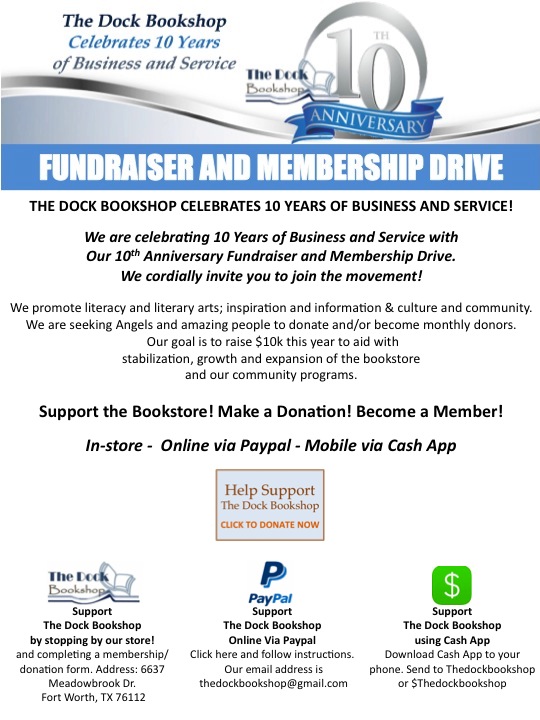 ---
BLACK FRIDAY
$5 FILL-UPS ON SELECTED BOOKS!
Friday, November 23, 2018
3-8 PM - The Dock Bookshop
---
SMALL BUSINESS SATURDAY
Saturday, November 24, 2018
11-8 PM - The Dock Bookshop
SHOP THE DOCK!
---
FAMILY TIME AT THE DOCK
FREE FAMILY FUN - Story Time & Pizza Party
Saturday November 24, 2018
3-4:30 PM - The Dock Bookshop
Bring the family out for FAMILY TIME AT THE DOCK
with author Linda Jones who will share from her book:
Family Scribes: Writing Memories For Your Family Tree
and engage participants in game activities that challenges the players to remember, share and preserve their personal stories for generations to come.
Family Scribes is a memory-stimulating book of writing and storytelling activities that are perfect for reunions and other gatherings of family and friends.
FREE FAMILY FUN
---
---
MEN'S BOOK CLUB
4th Thursday - 7-9 PM - The Dock Bookshop
Black Men coming together to read, bond, build.
RSVP
NOV. 29 BOOK DISCUSSION: New Visions For Black Men by Na'im Akbar
---
Night Women Book Club Presents THE GATHERING
of Readers, Book Clubs and Authors
Saturday, December 1, 2018
3-6 PM - The Dock Bookshop
THE GATHERING is a celebration of Book Clubs and Authors - a social event with food, fun and entertainment - hosted by The NWBC.
Attendees must enjoy reading and be willing to share their reading experiences.
Cost $5.00 per person. RSVP by November 26.
If you want to participate in our gift exchange, please bring a $10 gift item wrapped
This event is for adults both men and women. Significant others are welcomed.
---
---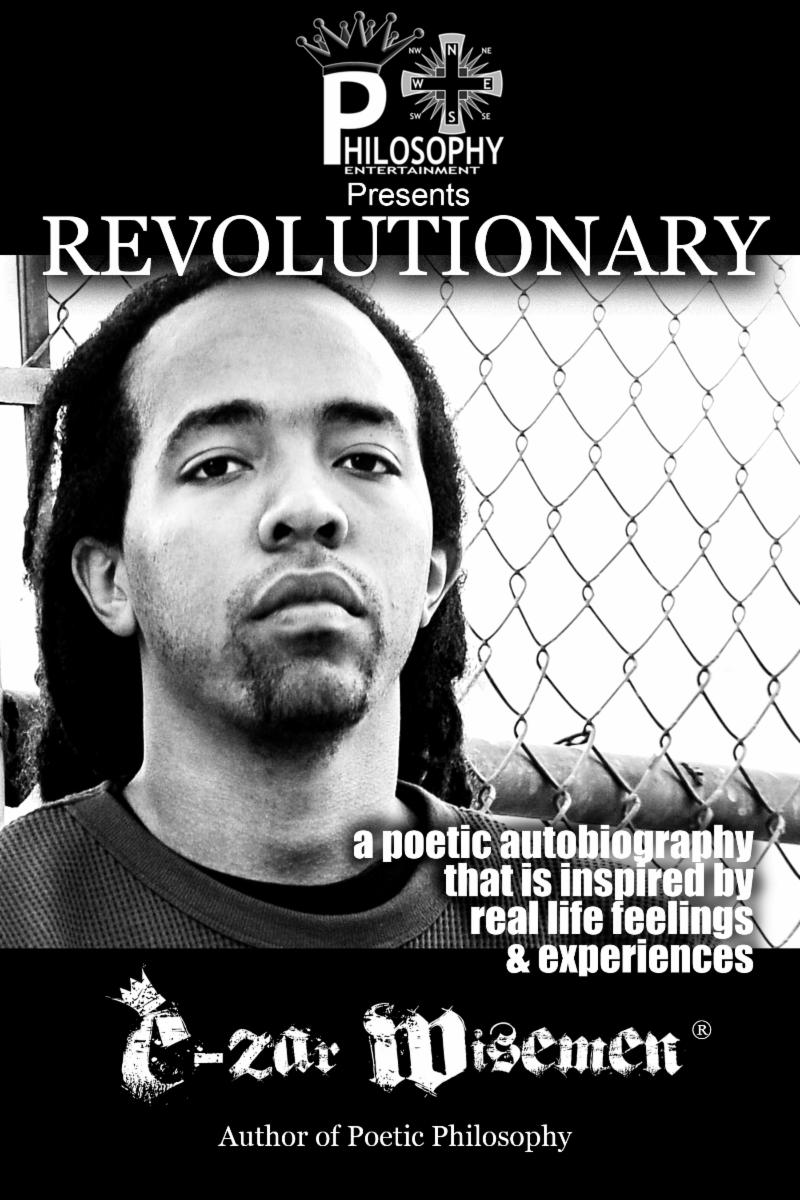 ABOUT THE BOOK
Revolutionary is the follow up to it's precursor Poetic Philosophy under C-zar Wisemen's former name Derek Perkins. This poetry book is a poetic autobiography that is inspired by real life feelings and experiences. This sequel gets deeper into the author's background that leads to who he is and his views on the world and issues affecting black people. In this work, C-zar addresses the entertainment industry, religion, self-reliance, crooked politics, romance, heartbreak, and more. This author is hopeful that his writings will spark the minds of millions of black people in the United States and around the world to fight against white supremacy and rise to greatness.

ABOUT THE AUTHOR
Rap artist C-zar Wisemen is from Charlottesville, Virginia, representing the indie rap/ hip-hop label Philosophy Entertainment. Albums released are "Tha New Testament" and "Real Niggaz" added with an Ep titled "Revolution" as well as a few singles from his music catalog. C-zar also wanted to showcase his poetic side by releasing two poetry books called "Poetic Philosophy" under the name Derek Perkins and "Revolutionary" under his current name C-zar Wisemen. Acting is also a passion of his, and he has acted in a few indie films. C-zar Wisemen's aim is to inspire the black community to change for the better through his works.
---
Black Panther Comic Booklist