Authors
Advertising & Promotion Opportunities
We would love to advertise and promote you and your book!
CLICK HERE TO LEARN MORE & GET STARTED TODAY!
Schedule your next event at The Dock!
817.457.5700
Love Is a Gamble But Still Try to Win:
The Poetic Soap Opera
Order Your Copy Today!
"Love Is A Gamble But Still Try To Win" (The Poetic Soap Opera) is a very relatable book for all adult ages. This is in no way a book for children. I repeat, this book is not for children. This book puts light on different moments in different relationships. Some moments are crazy, and some seem to be perfect. Relationships don't always work the way you think they will and sometimes, they do. Either way, keep pressing your luck. Keep trying to win. This is the only way to ever have a chance at the jack pot of love.
Books Available at The Dock Bookshop 6637 Meadowbrook Dr. Fort Worth, TX 76112
There's nothing like watching or reading dialogues of opinions when it comes to love and relationships. Just when you think you know all of the answers to questions presented on the subject, you realize that you just don't have all of the answers.
Introducing New Author
Kim Gbadebo
and her new book release THE ULTIMATE BETRAYAL
Available at The Dock Bookshop
EVENTS
SHOP THE DOCK
Great Gift Ideas
Books, vinyls, calendars, journals, fragrances, jewelry, apparel, gifts and more
Dock Tuesday Poetry & Open Mic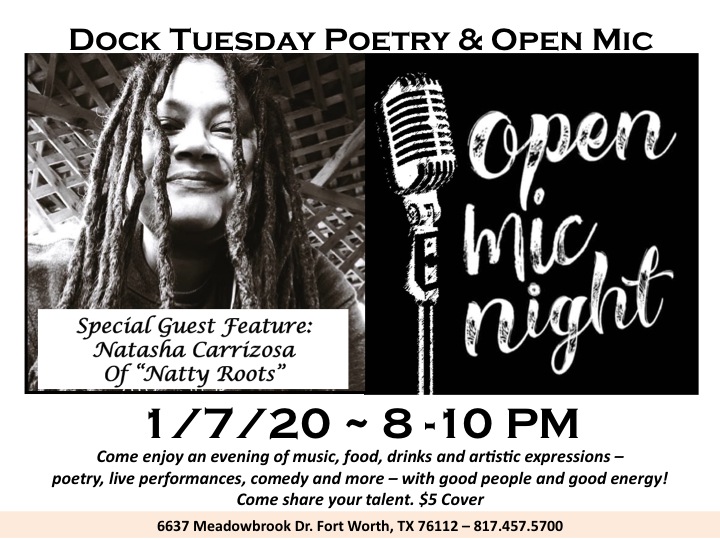 Come enjoy an evening of music, food, drinks and artistic expressions -
poetry, live performances, comedy and more -withgood people and good energy! Come share your talent. $5 Cover
Tue. Jan. 7 S
pecial Guest Feature:
Natasha Carrizosa Of "Natty Roots"
The Darolyn Brock Show
on Dock Radio

Tune in Tonight!
Every Tuesday at 7 PM
NEW YEAR - NEW YOU - NEW BOOKS
BOOK REVIEW & EMPOWERMENT TALKS
Sat. Jan 25th - 3-5 PM - The Dock Bookshop
A sharing and discussion of must-reads for 2020 that are sure to inspire, motivate and promote health and wealth with guest authors and more.
RSVP
Celebrating Life and Legacy of Martin Luther King Jr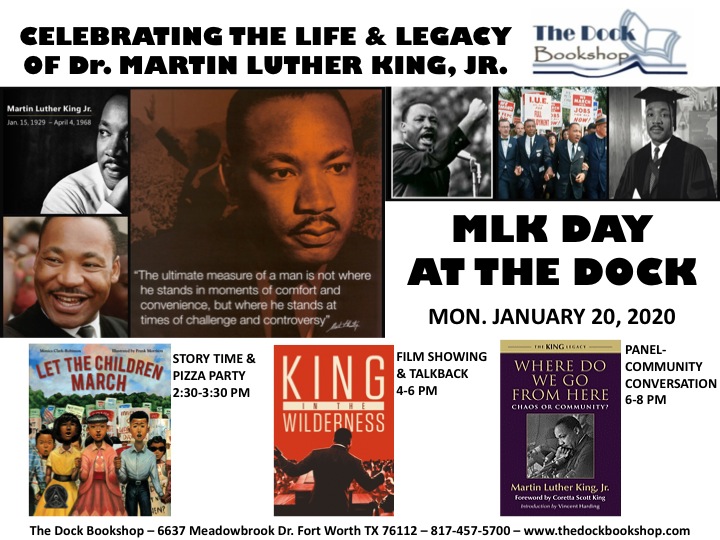 MLK DAY AT THE DOCK
Monday 1-20-2020
STORY TIME
2:30-3:30 PM
BOOK READ:
Let The Children March
by
Monica Clark-Robinson
Illustrated by Frank Morrison
About Book: Told from a child's point of view, this moving picture book focuses on a monumental moment in the civil rights movement: the Children's Crusade of 1963. Thousands of African-American children and teens marched through the streets of Birmingham, Alabama, to end segregation and to inspire change and hope for the future.
FILM SHOWING & TALKBACK
4-6 PM
FILM:
KING IN THE WILDERNESS
Through personal stories of the people who were around him, this film follows Martin Luther King, Jr. during the last years of his life.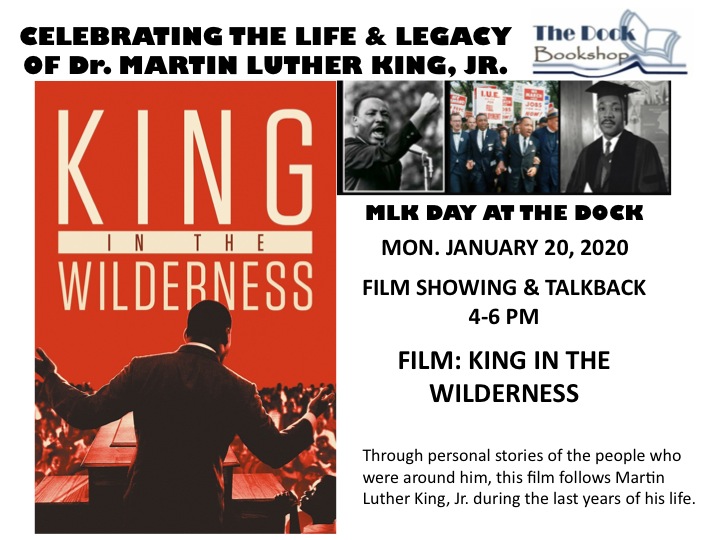 PANEL- COMMUNITY CONVERSATION
Join other concerned citizens in addressing issues facing the African American Community and determining.....Where do we go from here in 2020
MEN'S BOOK CLUB
4th Thursday
7-9 PM
The Dock Bookshop
All men are invited to read, share and build.

Book Discussion:
Jan. 23 - The Sellout
by Paul Beatty
RSVP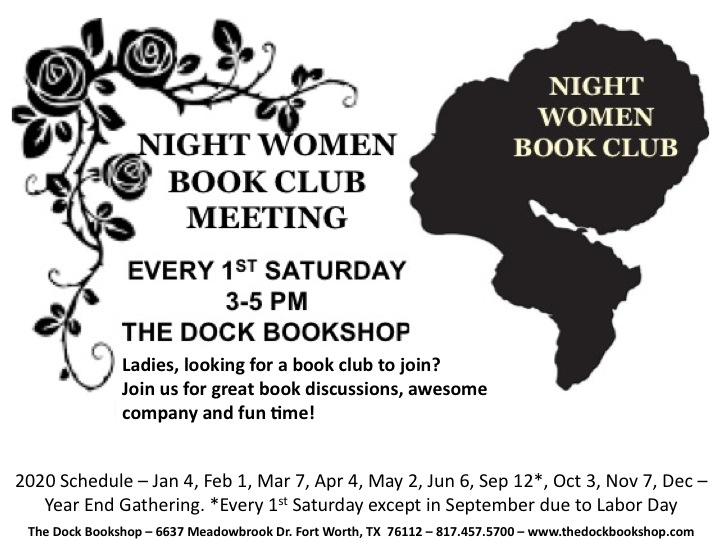 NIGHT WOMEN
BOOK CLUB
1ST SATURDAY
3-5 PM
The Dock Bookshop
Ladies, looking for a book club to join?
Join us for great book discussions, awesome company and fun time!
Book Discussion:
Feb. 4 - Rebel by
Beverly Jenkins
KIDS CLUB
Monthly 2:30-3:30 PM
The Dock Bookshop

The Dock Bookshop Kids Club takes place every month and is sure to edutain both children and parents in an interactive setting. We have a variety of themed
programs that includes books, reading, play and more!
Upcoming Date:
Mon. Jan. 20
Book Read:
Authors Schedule Your 2020 Book Signing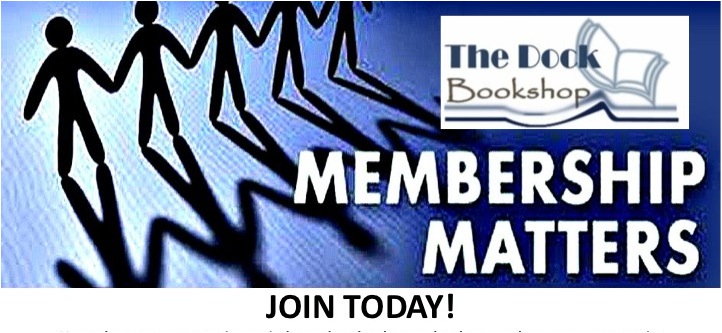 Not only are you supporting an independent bookstore that loves and supports community
but also your supporting...
*Literary and cultural programs including our Kids Club that impacts hundreds of families
*Artists who share their artistic expressions every Tuesday
Plus
*Receive additional discounts and savings on books
*Receive free tickets to Dock selected events
*Usage of meeting space (based on availability)
*Free advertising on Dock Eblast & social media outlets and more