Hitting a Straight Lick with a Crooked Stick: Stories from the Harlem Renaissance (Hardcover)

List Price: $25.99
Our Price: $18.19
(Save: $7.80 30%)
Usually Ships in 1-5 Days
Description
---
From "one of the greatest writers of our time" (Toni Morrison)—the author of Barracoon and Their Eyes Were Watching God—a collection of remarkable stories, including eight "lost" Harlem Renaissance tales now available to a wide audience for the first time.

New York Times' Books to Watch for
Buzzfeed's Most Anticipated Books of 2020
Newsweek's Most Anticipated Books
Forbes.com's Most Anticipated Books of 2020
E!'s Top 2020 Books to Read
Glamour's Best Books 
In 1925, Barnard student Zora Neale Hurston—the sole black student at the college—was living in New York, "desperately striving for a toe-hold on the world." During this period, she began writing short works that captured the zeitgeist of African American life and transformed her into one of the central figures of the Harlem Renaissance. Nearly a century later, this singular talent is recognized as one of the most influential and revered American artists of the modern period.

Hitting a Straight Lick with a Crooked Stick is an outstanding collection of stories about love and migration, gender and class, racism and sexism that proudly reflect African American folk culture. Brought together for the first time in one volume, they include eight of Hurston's "lost" Harlem stories, which were found in forgotten periodicals and archives. These stories challenge conceptions of Hurston as an author of rural fiction and include gems that flash with her biting, satiric humor, as well as more serious tales reflective of the cultural currents of Hurston's world. All are timeless classics that enrich our understanding and appreciation of this exceptional writer's voice and her contributions to America's literary traditions.
About the Author
---
Zora Neale Hurston was a novelist, folklorist, and anthropologist. An author of four novels (Jonah's Gourd Vine, 1934; Their Eyes Were Watching God, 1937; Moses, Man of the Mountain, 1939; and Seraph on the Suwanee, 1948); two books of folklore (Mules and Men, 1935, and Tell My Horse, 1938); an autobiography (Dust Tracks on a Road, 1942); and over fifty short stories, essays, and plays. She attended Howard University, Barnard College and Columbia University, and was a graduate of Barnard College in 1927. She was born on January 7, 1891, in Notasulga, Alabama, and grew up in Eatonville, Florida. She died in Fort Pierce, in 1960.  In 1973, Alice Walker had a headstone placed at her gravesite with this epitaph: "Zora Neale Hurston: A Genius of the South."
Praise For…
---
"Hitting a Straight Lick with a Crooked Stick helps illuminate Hurston's path to iconic status…Add [Hurston's] matchless powers of observation, exemplary fidelity to idiomatic speech and irresistible engagement with folklore, and the outcome is a collection of value to more than Hurston completists. Any addition to her awe-inspiring oeuvre should be met with open arms."
— New York Times Book Review

"Fans and scholars of Hurston's work and the uninitiated alike will find many delights in these complex, thoughtful and wickedly funny portraits of black lives and communities… [Hitting a Straight Lick with a Crooked Stick] is a significant testament to the enduring resonance of black women's writing."
— Washington Post

"With biting wit, Hurston gets to the heart of the human condition. . . her rediscovered stories will electrify."
— Booklist, starred review

"An illuminating and delightful study of a canonical writer finding her rhythm."
— Publishers Weekly

 "These narratives comprise a rich tapestry of Hurston's matchless vision and talent."
— BookPage

"A reminder of why literature is so important. . .These short stories capture the essence of the African American life at the time, and offer a glimpse into how she became one of the more influential writers of the Harlem Renaissance."
— Cultured Vultures

"Read, and you'll almost wish you were slumped on a wooden chair on Jim's porch on a hot summer day. Read, because authenticity oozes from every page here and you can't help but like the men and women in the tales. Read, as author Zora Neale Hurston's wit shines between biting narrations and comments. . ." 
— Miami Times

"Decades on, this new collection is a powerful reminder of her lasting resonance."
— Time magazine
The Dock Bookshop COVID-19 Response
In response to the COVID-19 crisis and compliance to mandates by local, state and federal authorities,The Dock Bookshop storefront is closed. Health and safety of our staff team and customers are priority.

Although we are not allowing customers in the store during this health crisis, The Dock Bookshop will provide delivery by mail or curbside/pick up at the door for orders.

Curbside/Pick Up At Door:

Tue-Thu 1-6p and Fri-Sat 11a-6p

Customers can place their orders for personal care, home care, and educational and entertaining books (aka mind food) while staying home and being safe.

Ways to order

*we are working to add more items to website. Currently book orders can be place online.
Personal care - soaps, shea butter, toothpaste, deodorant, medicinal oils, hair care, herbal teas, etc
(please call/text/email to place orders until our website is updated)

Home care - sage, incense, fragrance oils, etc

(please call/text/email to place orders until our website is updated)

Books (aka Mind Food) - Educational and entertaining books. Children Books, History &Culture, Self-Help, Fiction and more


We are all in this together and together we will prevail!
Stay Safe! Stay Strong! Stay Connected:
Follow thedockbookshop on social media platforms-Facebook, Instagram and Twitter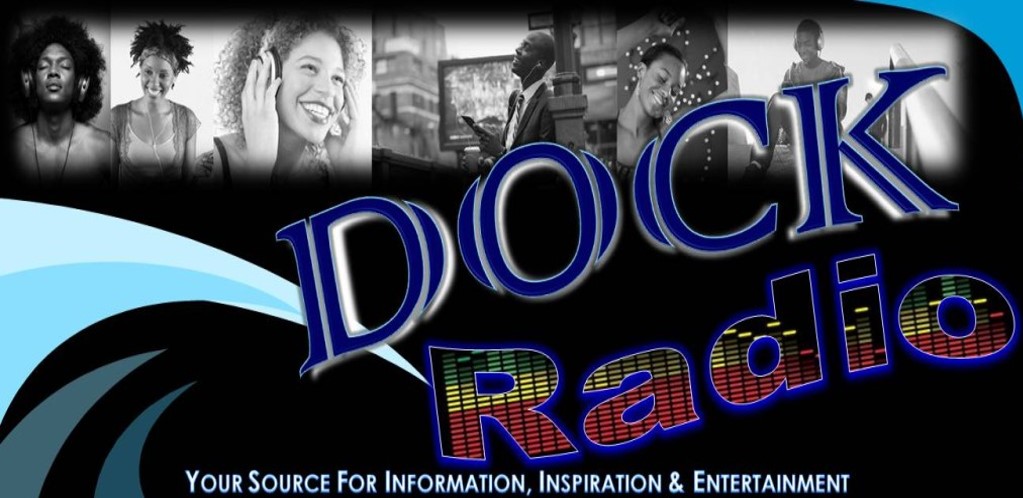 Dock Radio has a line-up of great shows and hosts highlighting various aspects of life and living!!! Also there will be guest authors discussing their books and businesses discussing their products and services on
We look forward to your interactions with the independent shows and guests.

For more information call 817-457-5700 or email: info@thedockbookshop.com

Ways to Tune-in
Download App "Dock Radio"

Website:
Weekly Schedule
Daily
6 AM Health Watch
11:30 AM Blue Ocean Strategy
12 Noon Health Watch
Monday
7 PM Tammy and Donya Show
8:15 PM Voices From the Past
Tuesday
7 PM Darolyn Brock Show
9:30 PM True-story Dramatization
Thursday
7 PM OnShore Radio
Saturday
10 AM OnShore Radio
Sunday

2 PM Soulfood Sundays

JOIN US TONIGHT!
Thursday, April 2 at 7:00 PM
OnShore hosted by Donya
Interview with Ivan Dockins
Author of Eleanor's Wicked Epiphany
OnShore Weekly

Thursday @7pm

Saturday @ 10am

AUDIO Listeners - "Dock Radio" - Download App: Iphone/Android/Ipad

or Website: www.dockradiolive.com

FACEBOOK: The Dock Bookshop & Dock Community

LIVE STREAM: www.docklive.tv


Call-In#: 972-427-7795

****

April 2nd @7pm - Author Ivan Dockins

April 4th @10am - Author Niyah Moore

April 11th @10am - Author Untamed
Weekly Schedule
OnShore Weekly

Thursday @7pm

Saturday @ 10am

****

April 2nd @7pm - Author Ivan Dockins

April 4th @10am - Author Niyah Moore

April 11th @10am - Author Untamed
DOCK OPEN MIC
Every Tuesday
8-10 PM
via ZOOM starting
Tuesday April 7

Stay Tuned for details!
Come share your talent and/or enjoy an evening of music, food, drinks and artistic expressions poetry, live performances, comedy and more -with good people and good energy!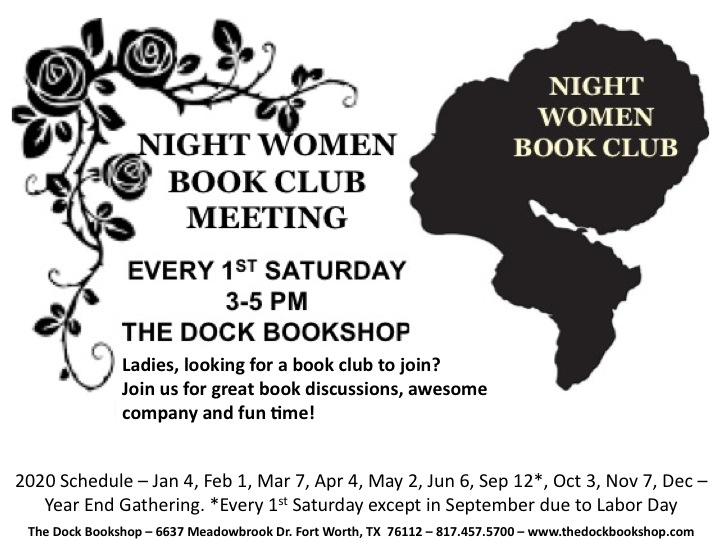 NIGHT WOMEN BOOK CLUB
1ST SATURDAY
3-5 PM via Zoom
Ladies, looking for a book club to join?
Join us for great book discussions, awesome company and fun time!
Book Discussion:
April 4 - Charcoal Joe
KIDS CLUB
April 25
2:30-3:30 PM
via Zoom

STAY TUNED FOR DETAILS
The Dock Bookshop Kids Club takes place every month and is sure to edutain both children and parents in an interactive setting. We have a variety of themed
programs that includes books, reading, play and more!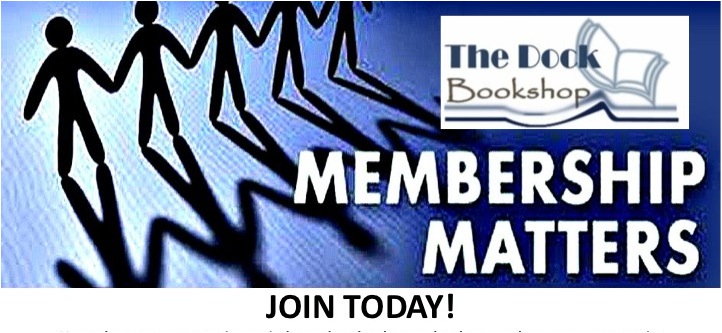 Not only are you supporting an independent bookstore that loves and supports community
but also your supporting...
*Literary and cultural programs including our Kids Club that impacts hundreds of families
*Artists who share their artistic expressions every Tuesday
Plus
*Receive additional discounts and savings on books
*Receive free tickets to Dock selected events
*Usage of meeting space (based on availability)
*Free advertising on Dock Eblast & social media outlets and more