The Moments, the Minutes, the Hours: The Poetry of Jill Scott (Hardcover)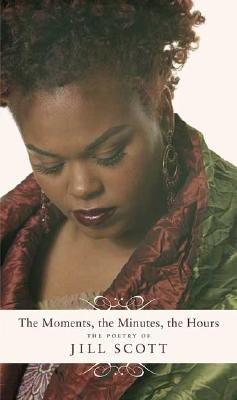 Description
---
Writing poems and keeping journal since 1991, Jill Scott now shares her personal poetry collection in The Moments, the Minutes, the Hours. Praised for her earthy, honestly erotic, soulful and very real lyrics, Jill Scott explores all the flavors of life, love, and self.
Of her music, Jill offers: "It's music. It's experiences. It's vulnerability. It's honesty. It's being a woman---an African American woman. Being a daughter, a sister, a grandchild and a Godmother. It's life. It's deeper than what I know. It's bigger than what I can see. I guess it's a dive into the human spirit." And the same will come forth in this never- before-seen collection of her poetry.
About the Author
---
JILL SCOTT released the critically-acclaimed, platinum-plus selling debut album, "Who Is Jill Scott? Words & Sounds, Vol. 1" in 2000. Since then, Jill Scott's resume has read like a dream come true, including six Grammy nominations, NAACP Image Award nominations, and a trophy from Soul Train for Best R & B Female Album.