The Beautiful Ones (Hardcover)

List Price: $30.00
Our Price: $21.00
(Save: $9.00 30%)
Usually Ships in 1-5 Days
Description
---
#1 NEW YORK TIMES BESTSELLER • The brilliant coming-of-age-and-into-superstardom story of one of the greatest artists of all time, in his own words—featuring never-before-seen photos, original scrapbooks and lyric sheets, and the exquisite memoir he began writing before his tragic death

NAMED ONE OF THE BEST MUSIC BOOKS OF THE YEAR BY THE NEW YORK TIMES BOOK REVIEW AND ONE OF THE BEST BOOKS OF THE YEAR BY THE WASHINGTON POST AND THE GUARDIAN • NOMINATED FOR THE NAACP IMAGE AWARD 

Prince was a musical genius, one of the most beloved, accomplished, and acclaimed musicians of our time. He was a startlingly original visionary with an imagination deep enough to whip up whole worlds, from the sexy, gritty funk paradise of "Uptown" to the mythical landscape of Purple Rain to the psychedelia of "Paisley Park." But his most ambitious creative act was turning Prince Rogers Nelson, born in Minnesota, into Prince, one of the greatest pop stars of any era.

The Beautiful Ones is the story of how Prince became Prince—a first-person account of a kid absorbing the world around him and then creating a persona, an artistic vision, and a life, before the hits and fame that would come to define him. The book is told in four parts. The first is the memoir Prince was writing before his tragic death, pages that bring us into his childhood world through his own lyrical prose. The second part takes us through Prince's early years as a musician, before his first album was released, via an evocative scrapbook of writing and photos. The third section shows us Prince's evolution through candid images that go up to the cusp of his greatest achievement, which we see in the book's fourth section: his original handwritten treatment for Purple Rain—the final stage in Prince's self-creation, where he retells the autobiography of the first three parts as a heroic journey.

The book is framed by editor Dan Piepenbring's riveting and moving introduction about his profound collaboration with Prince in his final months—a time when Prince was thinking deeply about how to reveal more of himself and his ideas to the world, while retaining the mystery and mystique he'd so carefully cultivated—and annotations that provide context to the book's images.

This work is not just a tribute to an icon, but an original and energizing literary work in its own right, full of Prince's ideas and vision, his voice and image—his undying gift to the world.
About the Author
---
Prince Rogers Nelson remains one of the most popular and influential musical acts of all time. Known for his style and range, Prince's prolific music career included an ever-evolving sound that blended pop, R&B, hip-hop, jazz, and soul. Prince sold more than 100 million albums worldwide, making him one of the bestselling artists of all time. He won seven GRAMMY® Awards, a Golden Globe Award, and an Academy Award® for the film Purple Rain. He was inducted into the Rock and Roll Hall of Fame in 2004, the first year of his eligibility. Prince tragically passed away at his Paisley Park home on April 21, 2016. His legacy lives on through the timeless messages of love in his music and the countless ways his work has touched lives.

Dan Piepenbring is an advisory editor at The Paris Review and the coauthor, with Tom O'Neill, of Chaos: Charles Manson, the CIA, and the Secret History of the Sixties.
Praise For…
---
"It doesn't matter whether you're a Prince fanatic or if your interest is simply piqued by all things music or pop culture: The book is worth picking up. . . . The Beautiful Ones is not a read, but an experience, an immersion inside the mind of a musical genius. You are steeped in Prince's images, his words, his essence. . . . The way the book is structured simply makes one want to read it again, to leaf through the pages and be immersed in Prince's world. . . . The book can be a starting point for a Prince fascination, or a continuation of long-standing admiration. Either way, it will deepen the connection of any reader with the musical icon."—USA Today (★★★★ out of four stars)

"Everything Piepenbring shares about being a fan chosen to work with one of his idols resonates. . . . [He] doesn't just want to write this memoir with Prince, he wants to do it right. . . . This means we get a memoir that is written by Prince, literally. Handwritten pages he had shared with Piepenbring make up Part 1, taking us from his first memory—his mother's eyes—through the early days of his career. . . . We also get a memoir that is carefully curated by Piepenbring, who writes that he was able to go through Paisley Park, room-by-room, sorting through Prince's life. . . . The Beautiful Ones doesn't paint a perfect picture. . . . It's not definitive. It can't be. It shouldn't be and, thankfully, it doesn't try to be. . . . It's up to us to take what's there and make something out of it for ourselves, creating, just as Prince wanted."—NPR

"[The Beautiful Ones] delivers much, much more than we had any reason to expect. . . . Prince took the project very seriously, and it shows in the work he delivered. . . . It shines an intimate and revealing light on the least-known period of his life—his childhood—which is embellished with family photos, notes and other ephemera. The book does not scrimp on detail: Prince's handwritten manuscript, rendered in his famously precise cursive script . . . is reproduced in full. . . . The initial segment of that closing section is one of the most fascinating parts of the book: a reproduction of a photo album, with captions by a presumably young Prince, containing a couple dozen pictures from his trip to California to record his debut album, ranging from shots of him in the studio to candids of him and his friends. . . . The Beautiful Ones brings so much new information to light that it's hard to imagine anyone being disappointed."—Variety

"[The Beautiful Ones] is an affirmation of Prince's Blackness and humanity. . . . The memoir is a 'handbook for the brilliant community, wrapped in autobiography, wrapped in biography'—and thus, it's an inspiration. . . . Prince writes about his childhood with clarity and poetic flair, effortlessly combining humorous anecdotes with deep self-reflection and musical analysis. . . . Prince is one of us—he just worked to manifest dreams that took him from the North Side of Minneapolis to the Super Bowl. [The book] encourages us to tap into our power to design the lives we envision for ourselves and set a precedent for future generations to do the same."—HuffPost
Coverage from NPR
EVENTS

Minister Farrakhan Speaks
The Unraveling of a Great Nation
Sun. Feb. 23 at 2 PM
@ The Dock via Live Web
Black History Celebrations
Celebrate Black History
African American Read-In
Black History Celebration
KID'S CLUB BOOK READ:
UNDEFEATED By Kwame Alexander & Kadir Nelson

New Date Change:
Sat. Feb. 29th
2:30-4 PM
@ The Dock
STORY TIME, PIZZA PARTY & MORE.
We invite your family to celebrate Black History with books and more!
Celebrate Black History
FILM SHOWING & TALKBACK
John Henrik Clarke
A Great and Might Walk

Sat. Feb. 29 6-8 PM @ The Dock

African American
historian and Master-Teacher
John
Henrik
Clarke shares his wealth of knowledge of Black History
.
Film
narrated and co-produced by Wesley
Snipes. A must-see for
all.
Shop The Dock for Great Gifts
for Black History Month and Every Day!
| | |
| --- | --- |
| Dashikis | Dashikis |
| Women Apparel | Cultural T-shirts |
| Children Books and More | Rasta Bajas/Jackets |
DOCK OPEN MIC
Tue. Feb. 25
Mardi Gras
PHAT Tuesday
8-10 PM @ The Dock

Come share your talent and/or enjoy an evening of music, food, drinks and artistic expressions poetry, live performances, comedy and more -withgood people and good energy!
More Community Events at The Dock

RAW TALK
with RAS EMIL
Food-Health-Love
Fri. Feb. 28 6-8 PM
@ The Dock
Come chop it up (literally) with Chef Ras Emil from Philly. Try his healthy "Love Juice" and more. Evening of food tasting, conversation and more.
Kings & Queens
ROUND TABLE
with Bro. Reg

Sat. Feb. 29 4-6 PM
@ The Dock
Topic:
Tricknology of
the enemy
Sat. Feb. 29 - 4-6 PM
@ The Dock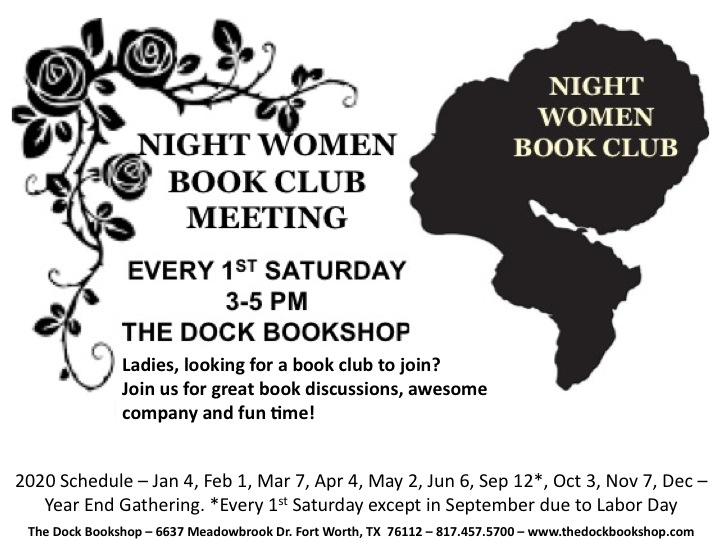 NIGHT WOMEN
BOOK CLUB
1ST SATURDAY
3-5 PM @The Dock Bookshop
Ladies, looking for a book club to join?
Join us for great book discussions, awesome company and fun time!
Book Discussion:
March 7 - Americanah by
KIDS CLUB
Monthly 2:30-3:30 PM
The Dock Bookshop

The Dock Bookshop Kids Club takes place every month and is sure to edutain both children and parents in an interactive setting. We have a variety of themed
programs that includes books, reading, play and more!
Date Change: Sat. Feb. 29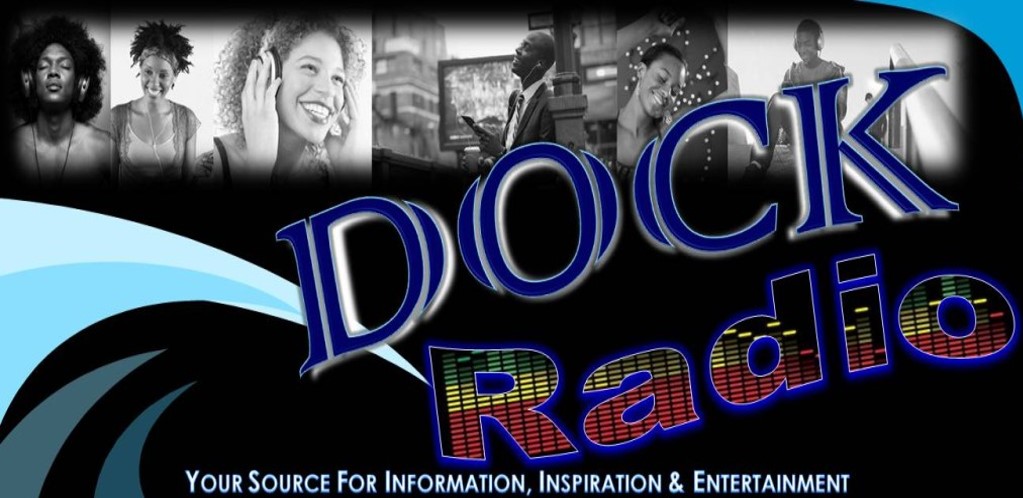 Dock Radio has a line-up of great shows and hosts highlighting various aspects of life and living!!! Also there will be guest authors discussing their books and businesses discussing their products and services on
We look forward to your interactions with the independent shows and guests.
For more information regarding Dock Radio please call 817-457-5700 or email: info@thedockbookshop.com / visit www.DockRadioLive.com
Download App "Dock Radio"
Dock Power Hour - Empowering Communities - Every Monday
TUNE-IN WEEKLY FOR GUESTS & HOT TOPICS!!!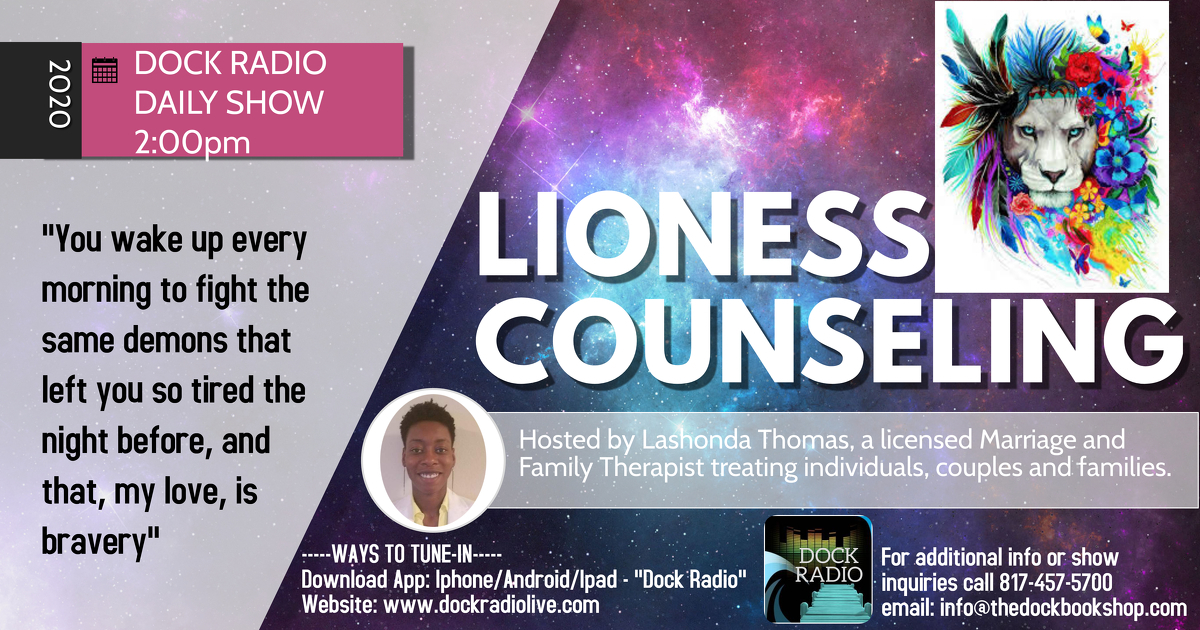 LIONESS COUNSELING with LASHONDA THOMAS
On Dock Radio
Daily at 2:00 PM
THE DAROLYN BROCK SHOW
On Dock Radio Every Tuesday at 7 PM
ASE' RADIO SHOW
On Dock Radio Every Thursday @ 6:00pm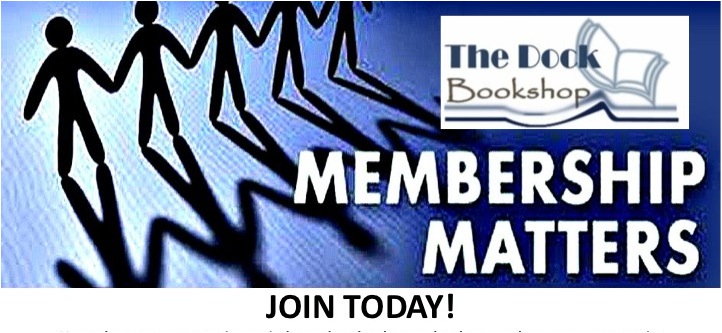 Not only are you supporting an independent bookstore that loves and supports community
but also your supporting...
*Literary and cultural programs including our Kids Club that impacts hundreds of families
*Artists who share their artistic expressions every Tuesday
Plus
*Receive additional discounts and savings on books
*Receive free tickets to Dock selected events
*Usage of meeting space (based on availability)
*Free advertising on Dock Eblast & social media outlets and more

Thu. Feb. 20 - Men's Book Club, 7-9p

Black History Celebration/Kid's Book Club 2:30-4p***Rescheduled***to Sat. Feb. 29

Sun. Feb. 23 - Minister Louis Farakhan Speak via live web, 2-5p
Tue. Feb. 25 - Mardi Gras-PHAT Tuesday Open Mic, 8-10p $5
Fri. Feb. 28 - Raw Talk with Ras Emil, 6-8p
Sat. Feb. 29 - Kings and Queen Round Table with Bro. Reg, 4-6p
Sat. Feb. 29 - Celebrate Black History Film & Talkback: Dr. John Henrik Clarke Great and Mighty Walk, 6-8p
Sat. Mar. 7 - Women's Book Club 3-5p
Sun. Mar. 8 - Natural Hair Film Showing with Workshop and Talkback, 3-6p
Community Events
Sat. Feb. 22 - Black History at Eastern Hills High School, 10a-2p
Sun. Feb. 23 - Nappiology Hair Showcase 2020, 2-6p Desoto Civic Center
Sat. Mar. 7 - 3rd Annual Jet Relays Soul Festival, gates open at 10a Herman Clark Stadium
Dock in the Community
Join us at the following events...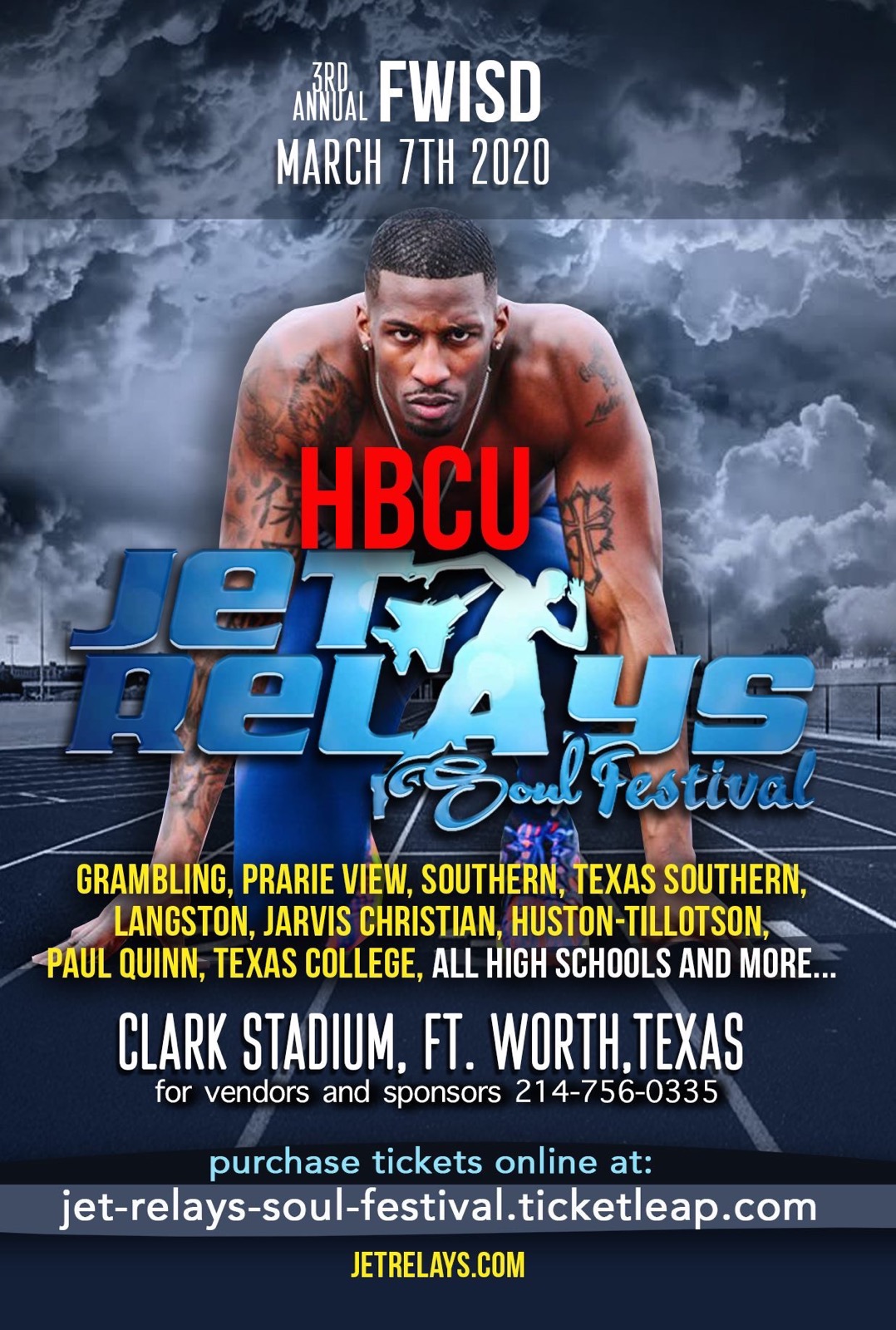 Call/Text 817.296.0288 to become a Vendor