Breaking the Circle of One: Redefining Mentorship in the Lives and Writings of Educators (Counterpoints #55) (Paperback)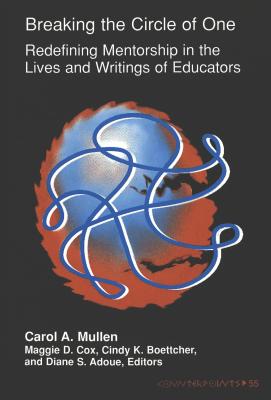 Breaking the Circle of One: Redefining Mentorship in the Lives and Writings of Educators (Counterpoints #55) (Paperback)
$37.85
Special Order
Other Books in Series
This is book number 55 in the Counterpoints series.
Breaking the Circle of One offers lively, personal accounts of graduate students' and professors' experiences of mentorship within universities and schools. This self-study writing group formed in an effort to provide and receive support. The circle of one the group signifies remained open to others and became integrated within multiple communities and represents the experience of isolation, competition, and abandonment faced by many in education. The chapters, diverse in their stories and points of view, redefine mentoring relationships and structures. Contributors engage their circular model of education as a framework for analysis. They also view their model as representative of a process throughout life that brings mentors and mentees close together at times, and further away at other times. This book is organized around four themes: the actual teaching of preservice student teachers; the use of innovative approaches to mentoring within established university systems; the interpersonal design of school-university partnership programs; and the search for new patterns of mentoring within teacher education.
The Contributors: Gwendolyn Webb-Johnson, April W. Kemp, Luana Zellner, Cindy K. Boettcher, Maggie D. Cox, Diane S. Adoue, Jane B. Hughey, John C. Stansell, Carol A. Mullen, William A. Kealy, and Donna L. Wiseman. The Editor: Carol A. Mullen is Assistant Professor of the Department of Educational Foundations and Policy Studies at Florida State University. Her teaching and research interests explore the topics of mentorship, diversity, and creativity within universities and prisons.