Red Alert!: Educators Confront the Red Scare in American Public Schools, 1947-1954 (Counterpoints #87) (Paperback)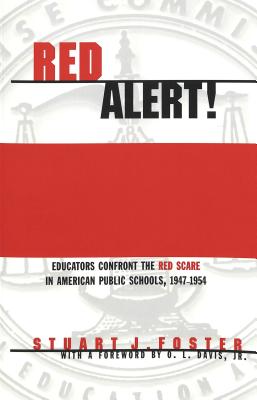 Red Alert!: Educators Confront the Red Scare in American Public Schools, 1947-1954 (Counterpoints #87) (Paperback)
$44.00
Special Order
Other Books in Series
This is book number 87 in the Counterpoints series.
Typically referred to as the red scare or McCarthy era, the period from 1947 to 1954 proved particularly exacting for educators in America's public schools. Red Alert details the profound impact that the red scare had on educational policy and practice as well as examines professional educators' cautious response to anti-communist repression. In particular, Red Alert focuses on the work of the National Education Association's Defense Commission and its singular, and often fruitless, efforts to thwart red scare attack.
The Author: Stuart J. Foster is Assistant Professor in the Department of Social Science Education at the University of Georgia. He received his Ph.D. in Curriculum and Instruction from The University of Texas at Austin. He is widely published on the teaching and learning of history in public schools and on the history of education.