Educational Psychology: Disrupting the Dominant Discourse- Second Printing (Counterpoints #95) (Paperback)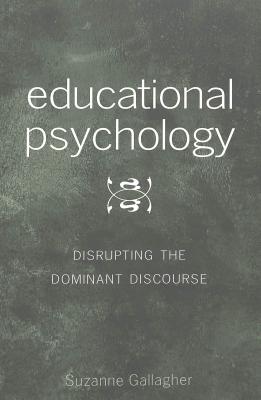 Educational Psychology: Disrupting the Dominant Discourse- Second Printing (Counterpoints #95) (Paperback)
$47.65
Special Order
Other Books in Series
This is book number 95 in the Counterpoints series.
The work presented in this book represents a shift in thinking about the discipline of educational psychology. Traditionally, a discipline is considered to be a neutral, objective, scientifically validated body of knowledge. A critical reading of the discipline's discourse, however, reveals how the discipline's truth is embedded in social, political, and cultural contexts. When these influences are recognized, the commonsense, taken-for-granted, and often oppressive concepts and practices of the discipline can be questioned and critiqued. This critical perspective encourages a more rigorous examination of the discipline of educational psychology for pre-service and in-service teachers. This book joins other critical educational studies in calling for a liberating praxis for teachers, and a more emancipatory educational experience for their students.
The Author: Suzanne Gallagher received her Ph.D. in Educational Psychology from Loyola University Chicago. She has over twenty-five years experience as a classroom teacher and administrator in elementary schools. Currently Suzanne is Associate Professor in the School of Education at Gwynedd-Mercy College in Pennsylvania where she teaches in both undergraduate and graduate programs.