The Intercultural Campus: Transcending Culture and Power in American Higher Education (Counterpoints #97) (Paperback)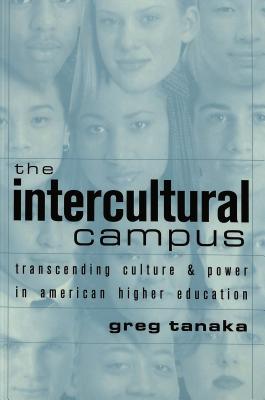 The Intercultural Campus: Transcending Culture and Power in American Higher Education (Counterpoints #97) (Paperback)
$40.30
Special Order
Other Books in Series
This is book number 97 in the Counterpoints series.
In a post-9/11 nation that is gripped by race fear, this book presents an approach to diversity that promotes peace and understanding across difference. Discussing studies conducted over an eight-year period, The Intercultural Campus reveals the underlying sources of racial fragmentation on college and university campuses and outlines a new framework for diversity. Citing the results from an innovative four-year project that completely transformed the culture of a university, Greg Tanaka describes specific programs that all campuses should implement when admitting diverse classes. Signaling a larger shift for progressives away from binary, essentialized notions of identity to individual agency, or subjectivity , this book advances a social change philosophy based in interdependence and highlights the skills that future U.S. leaders will need to interact successfully with others in our diverse global society.
The Author: Greg Tanaka teaches human development at Pacific Oaks College in Pasadena, California, where he is a clerk at the Center for Democracy and Social Change. A recipient of the 1996 James Clavell Literary Award, he holds a B.A. from Williams College, an M.B.A. from Harvard, a J.D. from Georgetown University, and Ph.D.s in education and anthropology from UCLA. A former teacher in the U.S. Teacher Corps in Deming, New Mexico, he is currently completing a book on democracy and capitalism and another book on Foucault and the subject.