A Composition of Consciousness: Roads of Reflection from Freire and Elbow (Counterpoints #101) (Paperback)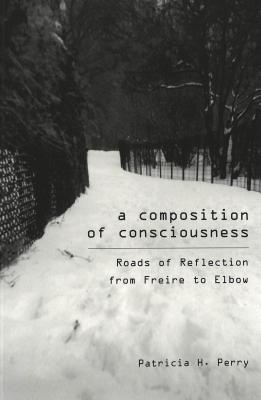 A Composition of Consciousness: Roads of Reflection from Freire and Elbow (Counterpoints #101) (Paperback)
$44.00
Special Order
Other Books in Series
This is book number 101 in the Counterpoints series.
The premise of this book is that teachers of writing will never make any significant strides in the teaching and learning of writing until pervasive, inhibiting, and misinformed views about writing are transformed in the consciousness of people from the home and classroom to the office and boardroom. Dr. Perry delves into the nature of consciousness, the epistemologies of predominant teaching approaches, and some heretofore undervalued phenomenological foundations and similarities between the pedagogies and praxes of Paulo Freire and Peter Elbow. As a way to begin to address the continuing writing crisis, Dr. Perry proposes a teaching approach - a composition of consciousness - that targets and transforms inhibiting views about writing and promotes the creation of productive writing knowledge.
The Author: Patricia H. Perry taught writing at the college level for approximately fifteen years. An Associate Professor of English at Virginia Commonwealth University, she earned a B.A. in English and a M.L.S. from North Carolina Central University as well as a Ph.D. in English from the State University of New York at Stony Brook. Her work includes numerous articles and paper presentations based on her studies of writing pedagogy.