Questions of You and the Struggle of Collaborative Life (Counterpoints #104) (Paperback)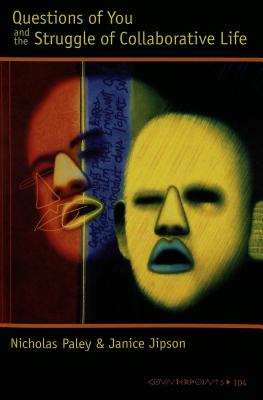 Questions of You and the Struggle of Collaborative Life (Counterpoints #104) (Paperback)
$37.75
Special Order
Other Books in Series
This is book number 104 in the Counterpoints series.
Questions of You and the Struggle of Collaborative Life explores the nature of the collaborative experience. It examines the complex issues involved as two educators work together to understand the conceptual perspectives they develop, the research processes they create, and the multiple, shifting possibilities for personal and social change at stake in such searching and making. Organized around diverse analytic approaches including narrative, autobiographic, fictive, poetic, and theoretic genres, this book is an experimental project that examines what we may know, how we might know, and in what ways we can express our understanding of the collaborative research experience.
The Authors: Nicholas Paley is Professor of Education at George Washington University. His recent books include Finding Art's Place: Experiments in Contemporary Education and Culture as well as Daredevil Research: Re-Creating Analytic Practice (with Janice Jipson). Janice Jipson is Professor of Education at National Louis University. Her recent books include Intersections: Feminisms/Early Childhoods (with Mary Hauser) and Daredevil Research: Re-Creating Analytic Practice (with Nicholas Paley).