Eros as the Educational Principle of Democracy (Counterpoints #114) (Paperback)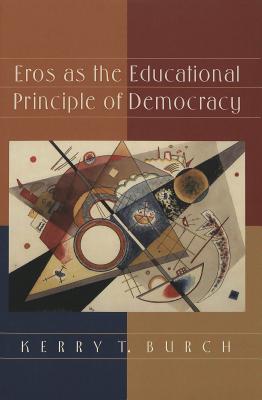 Eros as the Educational Principle of Democracy (Counterpoints #114) (Paperback)
$44.00
Special Order
Other Books in Series
This is book number 114 in the Counterpoints series.
In Eros as the Educational Principle of Democracy, Kerry T. Burch argues that eros as a form of love should be treated as the defining educational principle of critical pedagogy and democratic citizenship. In tracing representations of eros from ancient to contemporary times, including recent feminist accounts, Burch's genealogical analysis highlights the remarkable yet unrecognized conceptual affinities that link eros to democracy. The author illuminates how qualities and values central to democracy, such as questioning, the intense desire to know, to revise, to envision a perceived good, and to participate in a community of inquirers, are social dispositions enabled by the emotional faculties of eros. In rewriting eros as an organizing principle, Burch provides an interpretive framework that dares to step outside the liberal paradigm in its search to deepen and extend democratic political education.
The Author: Kerry T. Burch is Assistant Professor of Philosophy of Education at Northern Illinois University. He received his Ph.D. in political science from the University of Hawai'i-Manoa, and his M.A. in social studies from Columbia University Teachers College. His teaching experience includes seven years in secondary schools.