Line Dancing: An Atlas of Geography Curriculum and Poetic Possibilities (Counterpoints #128) (Paperback)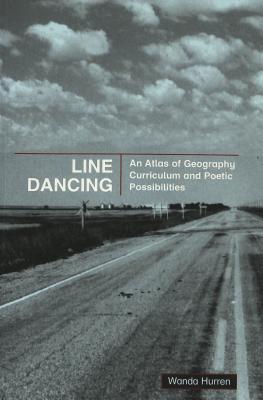 Line Dancing: An Atlas of Geography Curriculum and Poetic Possibilities (Counterpoints #128) (Paperback)
$37.85
Special Order
Other Books in Series
This is book number 128 in the Counterpoints series.
The underlying premise of Line Dancing is that how we write the world (through geography or curriculum) affects and reflects in the same instant how we understand and live in the world - our words and worlds perform a mingling dance of signification. Various textual practices in Line Dancing demonstrate the performative possibilities of words on a page. Poststructural semiotics, the blurring of the line between reading and writing, recent critiques within academic and curricular geography, and an inclusion of embodied knowing all play a part in the line dancing within this atlas. The words, legends, maps, postcards, and poems in Line Dancing present possibilities for embodied approaches to (re)writing the world of curriculum theory.
The Author: Wanda Hurren is Assistant Professor of Curriculum in the Faculty of Education at the University of Regina, Canada. She received her Ph.D. in curriculum and instruction from the University of British Columbia, Canada. Her research and teaching interests are in curriculum theory, textual practices, and embodied knowing. Her poetry and articles have been published in several literary and professional journals.
"Line Dancing is a wonderfully creative book that brings geography to life in a remarkable way. Wanda Hurren offers us a way of making sense of the world in all the rich locatedness of ordinary experiences. She achieves this poetically whether using words, maps, or both. Indeed, in bringing poetry and maps together, she has introduced a particularly evocative way of representing the everyday lives that give us our geographies."
-Liz Bondi, Department of Geography, The University of Edinburgh; Editor, Gender, Place and Culture
"Wanda Hurren addresses a problem central to the geography curriculum: How should we represent the world for the purposes of teaching and learning? Her response takes her on an exploration of issues of place, identity, and the politics of mapping as she engages in a substantial rethinking of geography writing. The result is a multilayered geography text that creatively moves between the word and the world by employing a writing practice that she calls 'line dancing.' Hurren's work is a major contribution to curriculum scholarship in social studies education that not only offers important insights into the discipline of geography, but also questions the very form of conventional curriculum writing itself."
-Terry Carson, Chair, Department of Secondary Education, University of Alberta