Building Connections: Spiritual Dimensions of Teaching (Counterpoints #130) (Paperback)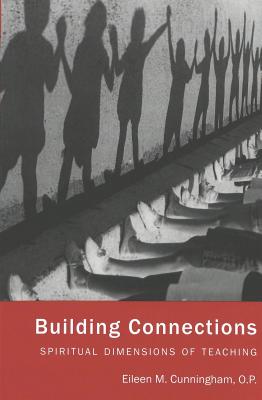 Building Connections: Spiritual Dimensions of Teaching (Counterpoints #130) (Paperback)
$37.85
Special Order
Other Books in Series
This is book number 130 in the Counterpoints series.
One of the most significant challenges facing teachers today is their capacity to work effectively with diverse learners. Building Connections responds to the essential needs that teachers have expressed as a result of reflecting on their experiences in schools, with learners and their families, and with colleagues. Many teachers today consider teaching to be a calling, a mission that reaches out to youth. They want to be faithful to this mission, to create effective learning environments and experiences that foster successful student achievement, and to have a sense of wholeness while doing so. This book is a personal reflection on the author's experiences with diverse people. It represents Eileen M. Cunningham's attempt to transpose these experiences and her responses to them into a framework that can be used by others who want to make sense of their experiences through a spiritual perspective.
The Author: Eileen M. Cunningham, O.P., is Professor of Education at St. Thomas Aquinas College. She received her Ph.D. in curriculum and teaching from Fordham University in New York City. She has traveled extensively to Peru, Pakistan, Korea, Switzerland, Puerto Rico, Japan, France, Ireland, and India. In each country she has lived in villages and visited schools in order to learn about the people through firsthand experiences. She has had several articles published chronicling her reflections on these experiences.