Parents Founding Charter Schools: Dilemmas of Empowerment and Decentralization (Counterpoints #135) (Paperback)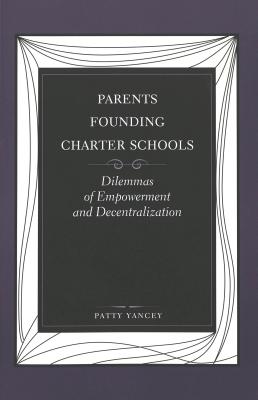 Parents Founding Charter Schools: Dilemmas of Empowerment and Decentralization (Counterpoints #135) (Paperback)
$44.00
Special Order
Other Books in Series
This is book number 135 in the Counterpoints series.
Parents Founding Charter Schools investigates the founding, development, and early operations of two start-up, parent-run charter schools in neighboring urban areas in California. Both schools were among the first 105 charters approved in the state and provide an up close and personal view of the early years of charter organizing. The ethnographic case study method allows us to witness the impact of external and internal barriers to decentralization on the lives and relationships of charter parents, teachers, and administrators. Also rendered visible are the connections between internal chaos after the schools are operational and decisions or compromises made by sponsors and charter founders during the early developmental stages of the organizations.
The Author: Patty Yancey is Assistant Professor in Teacher Education and Coordinator of the Arts and Education Collaborative at the University of San Francisco. She received her Ph.D. in education with an emphasis on social and cultural studies at the University of California, Berkeley. In addition, Dr. Yancey is an independent arts education consultant for K-12 schools and community arts organizations in the San Francisco Bay Area.