(Post) Modern Science (Education): Propositions and Alternative Paths (Counterpoints #137) (Paperback)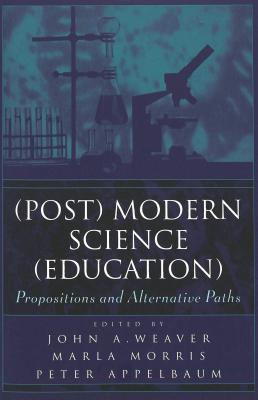 (Post) Modern Science (Education): Propositions and Alternative Paths (Counterpoints #137) (Paperback)
$44.00
Special Order
Other Books in Series
This is book number 137 in the Counterpoints series.
These original essays offer new perspectives for science educators, curriculum theorists, and cultural critics on science education, French post-structural thought, and the science debates. Included in this book are chapters on the work of Bruno Latour, Michel Serres, and Jean Baudrillard, plus chapters on postmodern approaches to science education and critiques of modern scientific assumptions in curriculum development.
The Editors: John A. Weaver teaches at Georgia Southern University and is co-author of Popular Culture and Critical Pedagogy. Marla Morris is Visiting Professor at Georgia Southern University in New Orleans and author of works on curriculum theory and Holocaust studies. Peter Appelbaum teaches at William Paterson University and is author of Popular Culture, Educational Discourse, and Mathematics.