Chronicles of Love: My Life with Paulo Freire: Translated by Alex Oliveira- Introduction by Donaldo Macedo (Counterpoints #156) (Paperback)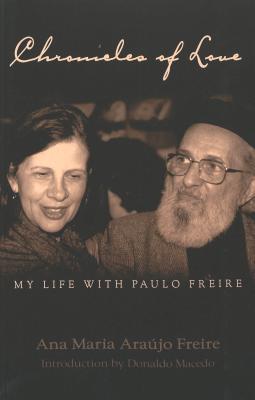 Chronicles of Love: My Life with Paulo Freire: Translated by Alex Oliveira- Introduction by Donaldo Macedo (Counterpoints #156) (Paperback)
$29.35
Special Order
Other Books in Series
This is book number 156 in the Counterpoints series.
This is a love story, told from the perspective of the woman who knew Paulo Friere perhaps better than any other living person. It is a warm, touching, informative account of the marriage and relationship of Paulo and Nita Freire.
Paulo Freire was born in Recife, Brazil on September 19, 1921 and died in the city of S o Paulo on May 2, 1997. He is known throughout the world as the author of a revolutionary literacy method for adults. More than that, he developed a wide-ranging understanding of education based on a reading of the word and of the world.