Talking Back and Acting Out: Women Negotiating the Media Across Culture (Counterpoints #169) (Paperback)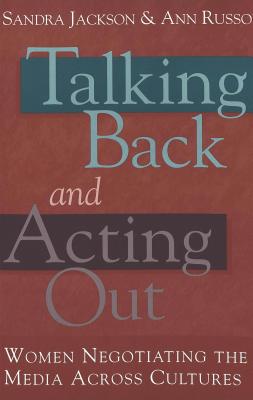 Talking Back and Acting Out: Women Negotiating the Media Across Culture (Counterpoints #169) (Paperback)
$42.30
Special Order
Other Books in Series
This is book number 169 in the Counterpoints series.
Talking Back and Acting Out is a collection of writing by women who actively negotiate, reconstruct, and re-imagine their identities in opposition to dominant cultural constructions. Stories in the mass media often reduce women to stereotypes grounded in ideas about social class, race, ethnicity, sexual orientation, religion, and nationality. These media images are not only limiting, but the stories are often couched in victimization and powerlessness. This collection explores individual women's refusal to be reduced to hegemonic constructions, prescribed identities, and limited possibilities. These essays highlight stories of women who push the boundaries of what it means to be a woman in this multicultural, yet white supremacist, patriarchal, capitalist society. Talking Back and Acting Out offers stories of women's resistance against the odds - women who have not only survived but thrived, and who have not only made a difference in their own lives but in the lives of others.
The Editors: Sandra Jackson is Associate Professor in the School of Education at DePaul University in Chicago, Illinois. Her teaching and research interests include teacher education and faculty development, autobiography and narrative, feminist frameworks, curriculum studies, secondary education, higher education, and multiculturalism. She is co-author of Beyond Comfort Zones in Multiculturalism: Challenging the Politics of Privilege as Educators (1995) and co-editor of I've Got a Story to Tell: Identity and Place in the Academy (Peter Lang, 1999). Ann Russo is Associate Professor of Women's Studies at DePaul University in Chicago, Illinois. Her research, teaching, and activism focus on the harassment, abuse, and violence in women's lives. She is co-editor of Third World Women and the Politics of Feminism (1990) and co-author of Pornography: The Production and Consumption of Inequality (1998).