Gender Equality in the Philosophy of Education: Catharine Macaulay's Forgotten Contribution (Counterpoints #171) (Paperback)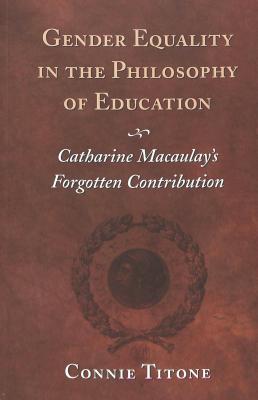 Gender Equality in the Philosophy of Education: Catharine Macaulay's Forgotten Contribution (Counterpoints #171) (Paperback)
$42.30
Special Order
Other Books in Series
This is book number 171 in the Counterpoints series.
This book offers an extensive introduction to the philosophical work of Catharine Macaulay, as expressed in her Letters on Education (1790). It traces the theme of gender and education comparing Macaulay's ideas to those of her contemporaries, Jean-Jacques Rousseau, Hester Chapone, and St phanie de Genlis. In the process, it presents a clear picture of the eighteenth-century quarrel that debates the interassociation among gender, education, and intellectual attainment. This book intends to initiate an informed conversation with contemporary readers about Macaulay's work on education within its own historical context so that fair assessments of her work can be made. It also argues that any complete history of the philosophy of education must include Macaulay's work.
The Author: Connie Titone is Associate Professor of Education at Villanova University, Pennsylvania. She received her Ed.D. in philosophy of education at Harvard University. In addition to numerous articles in professional journals, she is the co-editor of Women's Philosophies of Education: Thinking Through Our Mothers.