Creative Planning Resource for Interconnected Teaching and Learning: Consulting Editor: Ann Watts Pailliotet (Counterpoints #174) (Paperback)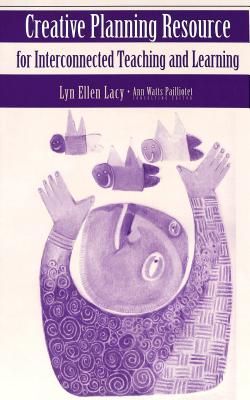 Creative Planning Resource for Interconnected Teaching and Learning: Consulting Editor: Ann Watts Pailliotet (Counterpoints #174) (Paperback)
$44.00
Special Order
Other Books in Series
This is book number 174 in the Counterpoints series.
Creative Planning Resource for Interconnected Teaching and Learning combines theories by such educational reformers as Banks, Clark, Considine, Cortes, Gardner, McCarthy, Marzano, Perrone, and Sizer to lay a foundation for interconnected teaching and learning for the whole child - as described in The Holistic Circle of Learning by Pewewardy - and across a balanced curriculum that includes media literacy, multiculturalism, and personal development. Rather than a prescriptive methods book, Creative Planning Resource for Interconnected Teaching and Learning assists preservice and inservice pre-K-12 teachers in planning backward about big ideas by utilizing a new spiraling design for creative planning and diverse groupings, resources, and strategies to access, process, produce, and evaluate understandings.
The Author: Lyn Ellen Lacy taught classes in information media and technology in Minneapolis Public Schools for twenty-seven years. She served on writing teams for district and Minnesota standards and was granted a teacher fellowship by the American Council of Learned Societies. She has numerous publications and is author of Art and Design in Children's Picture Books, Visual Education, and co-author of Imagine That with David M. Considine and Gail E. Haley. The Consulting Editor: Ann Watts Pailliotet was Professor of Education at Whitman College in Washington, where she won awards for teaching excellence. She had numerous publications and was co-editor of Intermediality: The Teachers' Handbook of Critical Media Literacy and Reconceptualizing Literacy in the Media Age. She served on editorial review boards for the National Reading Conference, the International Reading Association, and the Journal of Literacy Research.