Narrative Based Evaluation: Wording Towards the Light (Counterpoints #185) (Paperback)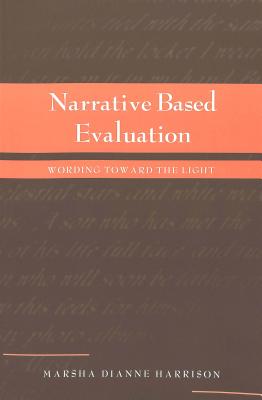 Narrative Based Evaluation: Wording Towards the Light (Counterpoints #185) (Paperback)
$34.15
Special Order
Other Books in Series
This is book number 185 in the Counterpoints series.
This study introduces the theoretical notion of narrative based evaluation, its conceptual framework, its potential impact on assessment, and its place in educational discourse. Central to the author's philosophy is the belief that writing and sharing our storied lives has a transformational effect on people - a phenomenon that promotes personal healing and understanding. Narrative Based Evaluation includes the case studies of three individuals who believe there is great power and promise in storytelling as a way of coming to know ourselves and others.
The Author: Marsha Dianne Harrison received three degrees from Arizona State University: a Bachelor of Arts in Elementary Education; a Master's Degree in Secondary Education; and a Ph.D. Dr. Harrison has taught middle school for 23 years, mostly in the content area of Language Arts. She has served as Co-director of the Greater Phoenix Area Writing Project on the campus of Arizona State University since 1994. She is an active member of several professional organizations and educational honor societies. Dr. Harrison is currently a lecturer at Arizona State University, teaching undergraduate and graduate Education students.