Stories of the Academy: Learning from the Good Mother (Counterpoints #187) (Paperback)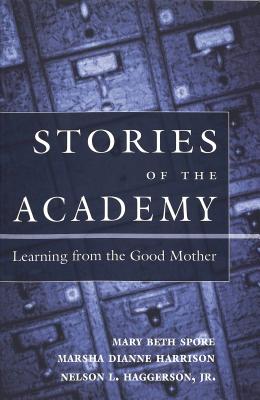 Stories of the Academy: Learning from the Good Mother (Counterpoints #187) (Paperback)
$32.85
Special Order
Other Books in Series
This is book number 187 in the Counterpoints series.
Stories of the Academy looks at relationships between women entering the ranks of faculty in higher education and more experienced faculty. Occasionally these relationships are so mutually fulfilling that they lead to great satisfaction and personal reward and can be named Good-Mother relationships. These relationships are deeper and more profoundly influential than traditional professional relationships for they involve a mythic or spiritual dimension. The archetype of the Good Mother provides a way to name and explicate these relationships. Using mythology and philosophy as guides to come to understand these relationships, the book first defines the myth of the Good Mother, demythologizes the myth, presents Good Mother stories told in conversational form, and, ultimately, searches for the mythic meaning in those stories. Written for anyone in the academy, this book also has broader implications for other professionals, particularly women.
The Authors: Mary Beth Spore is Assistant Professor of English at the University of Pittsburgh at Greensburg in Pennsylvania. She teaches literature and composition while pursuing arts-based educational inquiry. She is one of the directors of the University of Pittsburgh at Greensburg's Annual Children's Literature Conference. She lives with her husband Joe and their four children in North Huntingdon, Pennsylvania. Marsha Dianne Harrison is a native of Phoenix, Arizona, where she attended Arizona State University and received all three formal degrees. She began her professional career in 1975 as an English teacher at the middle-school level. Currently Dr. Harrison teaches in the Division of Curriculum and Instruction at Arizona State University and is Co-Director of The Greater Phoenix Area Writing Project. She and husband Bob make their home in Chandler, Arizona, near family and friends. Nelson Haggerson, Jr. Is Professor Emeritus of Education at Arizona State University. His eight previously published books range in form and orientation from philosophical, research, biographical, and autobiographical, to a book of poems now in its sixth edition. His contribution to this volume is based on forty years of supervising doctoral studies including chairing and co-chairing 160 doctoral dissertations.