Parallel Practices: Social Justice-Focused Teacher Education and the Elementary School Classroom (Counterpoints #206) (Paperback)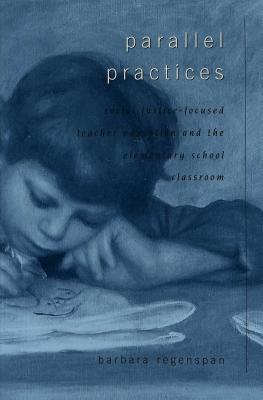 Parallel Practices: Social Justice-Focused Teacher Education and the Elementary School Classroom (Counterpoints #206) (Paperback)
$44.00
Special Order
Other Books in Series
This is book number 206 in the Counterpoints series.
In Parallel Practices, a social justice-focused elementary teacher educator narrates her own experience with the rationale for selected lessons from critical literacy, equity-oriented multiculturalism, and pedagogical practice courses. She examines the parallel practice implications of her own curriculum with graduate students for the work her students will do with children. Regenspan situates her practices in a unique interpretation of John Dewey's thinking - one that suggests a standpoint for both her own curriculum-making and that of her students in opposition to the division of labor into thinking work and doing work. Using Dewey's later thinking, which calls for the integration of mind-body in wholeness of operation, Regenspan insists that the work of social justice-focused education is equally political and spiritual.
The Author: Barbara Regenspan co-coordinates the social justice-focused Master's programs in elementary education at SUNY Binghamton. She has conceptualized Social Action as Curriculum as both a course and a general direction for her students' curriculum-making. Her articles have appeared in Curriculum Inquiry, Teaching and Teacher Education, and Taboo: The Journal of Culture and Education.