Seven Going on Seventeen: Tween Studies in the Culture of Girlhood (Counterpoints #245) (Paperback)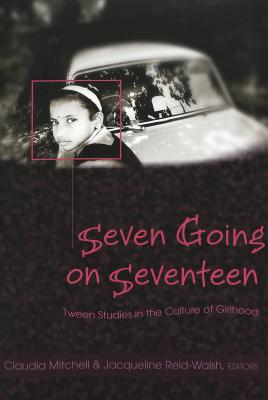 Seven Going on Seventeen: Tween Studies in the Culture of Girlhood (Counterpoints #245) (Paperback)
$52.50
Special Order
Other Books in Series
This is book number 245 in the Counterpoints series.
The tween is the new girl on the block in girlhood studies. Although the study of tween life may have derived from a particular marketing orientation at the end of the twentieth century, it is not limited by it. On the contrary, this collection of essays shows that tween is not a simple or unified concept, nor is it limited to a certain class of girls in a few countries. This collection by an international group of authors highlights specific methodologies for working with (and studying) tween-age girls, provides challenges to the presumed innocence of girlhood, and engages in an analysis of marketing in relation to girlhood. In so doing, this book offers a reading on these three or four years in a girl's life that suggests that this period is as fascinating as the teen years, and as generative in its implications for girlhood studies as studies of both younger and adolescent girls.
The Editors: Claudia Mitchell is a James McGill Professor in the Faculty of Education, McGill University, Montreal, Canada. She is the co-author and co-editor of a number of books including That's funny you don't look like a teacher: Interrogating Images of Identity in Popular Culture (with S. Weber, 1995); Reinventing Ourselves as Teachers: Beyond Nostalgia (with S. Weber, 1999); Researching Children's Popular Culture: The Cultural Spaces of Childhood (2002); Just Who Do We Think We Are? Methodologies for Autobiography and Self-Study in Teaching (with S. Weber and K. O'Reilly-Scanlon, 2005). Jacqueline Reid-Walsh received her Ph.D. from McGill University in the Department of English specializing in children's literature and in women writers of the late eighteenth century. She teaches at Bishop's University in Lennoxville, Quebec, Canada. She is co-author with Claudia Mitchell of Researching Children's Popular Culture: The Cultural Spaces of Childhood (2002).