JAY-Z: Made in America (Hardcover)

List Price: $25.99
Our Price: $18.19
(Save: $7.80 30%)
Usually Ships in 1-5 Days
Description
---
NOW A NEW YORK TIMES, USA TODAY, AND PUBLISHER'S WEEKLY BESTSELLER

"Dyson writes with the affection of a fan but the rigor of an academic. ... Using extensive passages from Jay-Z's lyrics, 'Made in America' examines the rapper's role as a poet, an aesthete, an advocate for racial justice and a business, man, but devotes much of its energy to Hova the Hustler." —Allison Stewart, The Washington Post
"Dyson's incisive analysis of JAY-Z's brilliance not only offers a brief history of hip-hop's critical place in American culture, but also hints at how we can best move forward." —Questlove
JAY-Z: Made in America is the fruit of Michael Eric Dyson's decade of teaching the work of one of the greatest poets this nation has produced, as gifted a wordsmith as Walt Whitman, Robert Frost and Rita Dove. But as a rapper, he's sometimes not given the credit he deserves for just how great an artist he's been for so long.
This book wrestles with the biggest themes of JAY-Z's career, including hustling, and it recognizes the way that he's always weaved politics into his music, making important statements about race, criminal justice, black wealth and social injustice. As he enters his fifties, and to mark his thirty years as a recording artist, this is the perfect time to take a look at JAY-Z's career and his role in making this nation what it is today.
In many ways, this is JAY-Z's America as much as it's Pelosi's America, or Trump's America, or Martin Luther King's America. JAY-Z has given this country a language to think with and words to live by.
Featuring a Foreword by Pharrell
About the Author
---
MICHAEL ERIC DYSON is one of America's premier public intellectuals and the author of the New York Times bestsellers Tears We Cannot Stop and What Truth Sounds Like. He occupies the distinguished position of University Professor of Sociology at Georgetown University, is a contributing opinion writer for the New York Times, and is a contributing editor of The New Republic and ESPN's The Undefeated. Ebony magazine named him one of the 100 Most Influential African Americans and one of the 150 most powerful blacks in the nation.
Praise For…
---
Named a November must-read by Salon | A The Washington Post 50 notable works of nonfiction in 2019 | Detroit Free Press' Holiday gift guide 2019: The best books that will inspire and delight readers
"This book is a long look into hip-hop's critical place in culture. Dyson reveals the role of politics, criminal justice and social change in the words and music of JAY-Z." —Detroit Free Press

"Dyson has made a career out of contextualizing the struggles of Black America. With his latest work, JAY-Z: Made in America, he continues to unpack the catalysts and consequences of black creativity, power, and wealth... Ultimately, [Jay-Z's] rebellion started on the page—and Dyson is the perfect chronicler of its permanence." —Candace McDuffie, Christian Science Monitor

"A jewel of a book." —Veronica Chambers, Shondaland

"Under Dyson's guidance, to read about Jay-Z is to learn not just about the journey and works but also about ourselves, our history, our world, and our way forward... we are sitting in a classroom under the spell of a captivating teacher." —Library Journal, Starred Review
"[An] astute cultural biography... Dyson's excellent study serves as a succinct blueprint of Jay-Z's artistry and legacy." —Publishers Weekly
"[Dyson] makes his case that as a truth-telling racial unifier, political influence, and 'vocal evangelist for developing generational wealth in black communities,' Jay-Z represents a symbol of 'overcoming' for hip-hop culture and American society." —Booklist
"Michael Eric Dyson, a preeminent public intellectual, has covered the waterfront of black cultural criticism — from politics to pop culture, from race to religion. With JAY-Z: Made in America, he returns to his roots and offers us a poignant portrait of one of hip hop's most intriguing figures, a brilliant self-made man who, if he didn't exist, you'd have to invent. This tour de force takes full measure of an icon who is an American original like no other!" —Henry-Louis Gates
"If you want the definitive treatment of a man who took it from Marcy Projects to the White House with wit, wisdom, and talent, and changed hip hop along the way, look no further than this insightful and moving book." —Common
"My Brooklyn Homeboy JAY-Z is one of the most prolific and gifted rappers of all time. My man Michael Eric Dyson is uniquely qualified to interpret JAY-Z's art and cultural meaning, and this dope book is all the proof we need." —Spike Lee
"As a proud standard bearer of hip hop's golden age, I greatly admire Jay-Z's lyrical talent, and just as important, his business acumen. This brilliant book not only explains Jay's magnificent artistry and career, but it sheds light on the broader American culture as well." —Queen Latifah
"Jay-Z is one of the most remarkable figures of our time. I identify with him as a person who started poor but who rose high to conquer our realms on our own terms. This brilliant work probes every dimension of this iconic American original." —Tyler Perry

"Michael Eric Dyson is the perfect thinker and writer to grapple with Jay-Z's artistic and political meaning. This is a fascinating and fulfilling book that eloquently engages one of the most profound and influential artists of our time." —Al Sharpton
"Jay-Z's music has helped to shape a generation, and his rise from hustler to billionaire is an inspiration to millions. Michael Eric Dyson, himself a gifted writer and inspiring thinker who has risen from the bottom too, offers us a bracing, brilliant look at an iconic American. This book is eloquent and profound, and will help all of us understand why Jay-Z is in a class by himself." —Tamron Hall
"Well worth a read if you want to learn more about rap and what it means to be a massively successful American entrepreneur." —The Star
Coverage from NPR
EVENTS

Minister Farrakhan Speaks
The Unraveling of a Great Nation
Sun. Feb. 23 at 2 PM
@ The Dock via Live Web
Black History Celebrations
Celebrate Black History
African American Read-In
Black History Celebration
KID'S CLUB BOOK READ:
UNDEFEATED By Kwame Alexander & Kadir Nelson

New Date Change:
Sat. Feb. 29th
2:30-4 PM
@ The Dock
STORY TIME, PIZZA PARTY & MORE.
We invite your family to celebrate Black History with books and more!
Celebrate Black History
FILM SHOWING & TALKBACK
John Henrik Clarke
A Great and Might Walk

Sat. Feb. 29 6-8 PM @ The Dock

African American
historian and Master-Teacher
John
Henrik
Clarke shares his wealth of knowledge of Black History
.
Film
narrated and co-produced by Wesley
Snipes. A must-see for
all.
Shop The Dock for Great Gifts
for Black History Month and Every Day!
| | |
| --- | --- |
| Dashikis | Dashikis |
| Women Apparel | Cultural T-shirts |
| Children Books and More | Rasta Bajas/Jackets |
DOCK OPEN MIC
Tue. Feb. 25
Mardi Gras
PHAT Tuesday
8-10 PM @ The Dock

Come share your talent and/or enjoy an evening of music, food, drinks and artistic expressions poetry, live performances, comedy and more -withgood people and good energy!
More Community Events at The Dock

RAW TALK
with RAS EMIL
Food-Health-Love
Fri. Feb. 28 6-8 PM
@ The Dock
Come chop it up (literally) with Chef Ras Emil from Philly. Try his healthy "Love Juice" and more. Evening of food tasting, conversation and more.
Kings & Queens
ROUND TABLE
with Bro. Reg

Sat. Feb. 29 4-6 PM
@ The Dock
Topic:
Tricknology of
the enemy
Sat. Feb. 29 - 4-6 PM
@ The Dock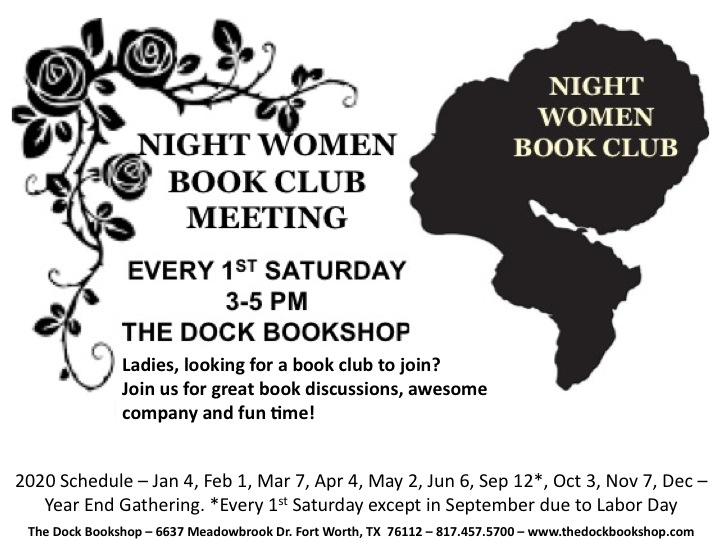 NIGHT WOMEN
BOOK CLUB
1ST SATURDAY
3-5 PM @The Dock Bookshop
Ladies, looking for a book club to join?
Join us for great book discussions, awesome company and fun time!
Book Discussion:
March 7 - Americanah by
KIDS CLUB
Monthly 2:30-3:30 PM
The Dock Bookshop

The Dock Bookshop Kids Club takes place every month and is sure to edutain both children and parents in an interactive setting. We have a variety of themed
programs that includes books, reading, play and more!
Date Change: Sat. Feb. 29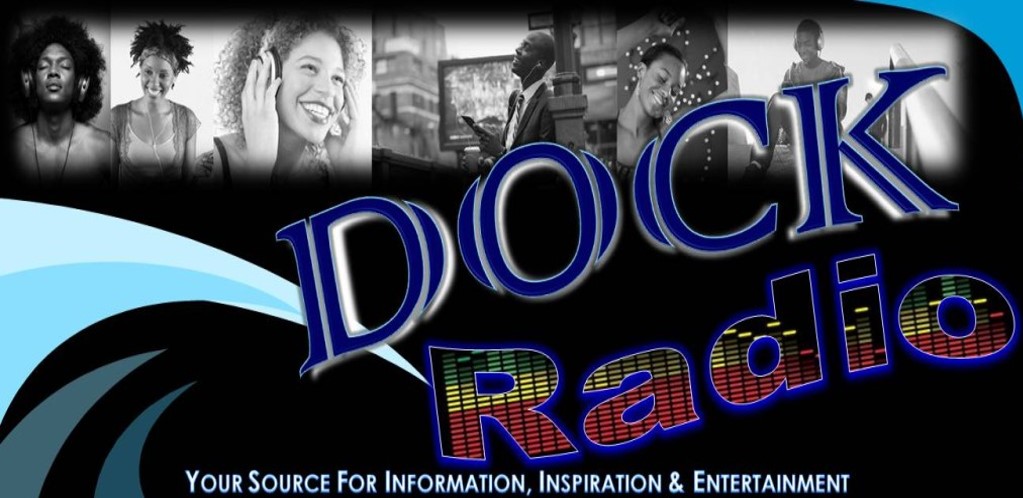 Dock Radio has a line-up of great shows and hosts highlighting various aspects of life and living!!! Also there will be guest authors discussing their books and businesses discussing their products and services on
We look forward to your interactions with the independent shows and guests.
For more information regarding Dock Radio please call 817-457-5700 or email: info@thedockbookshop.com / visit www.DockRadioLive.com
Download App "Dock Radio"
Dock Power Hour - Empowering Communities - Every Monday
TUNE-IN WEEKLY FOR GUESTS & HOT TOPICS!!!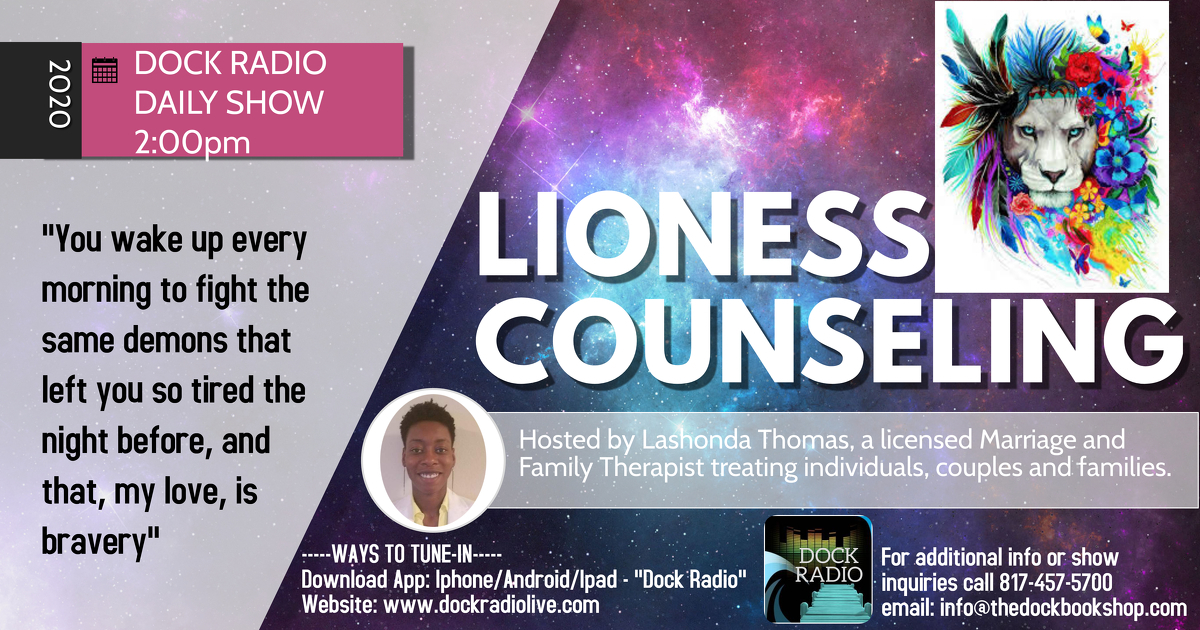 LIONESS COUNSELING with LASHONDA THOMAS
On Dock Radio
Daily at 2:00 PM
THE DAROLYN BROCK SHOW
On Dock Radio Every Tuesday at 7 PM
ASE' RADIO SHOW
On Dock Radio Every Thursday @ 6:00pm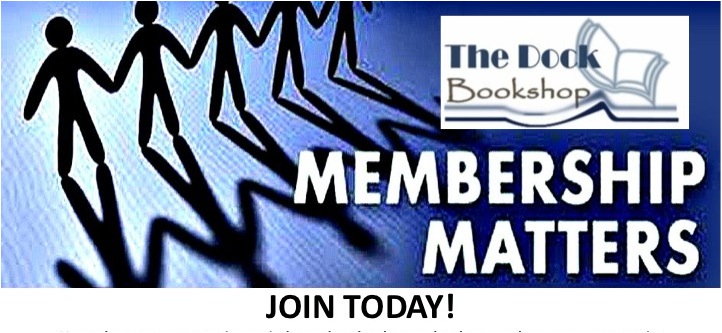 Not only are you supporting an independent bookstore that loves and supports community
but also your supporting...
*Literary and cultural programs including our Kids Club that impacts hundreds of families
*Artists who share their artistic expressions every Tuesday
Plus
*Receive additional discounts and savings on books
*Receive free tickets to Dock selected events
*Usage of meeting space (based on availability)
*Free advertising on Dock Eblast & social media outlets and more

Thu. Feb. 20 - Men's Book Club, 7-9p

Black History Celebration/Kid's Book Club 2:30-4p***Rescheduled***to Sat. Feb. 29

Sun. Feb. 23 - Minister Louis Farakhan Speak via live web, 2-5p
Tue. Feb. 25 - Mardi Gras-PHAT Tuesday Open Mic, 8-10p $5
Fri. Feb. 28 - Raw Talk with Ras Emil, 6-8p
Sat. Feb. 29 - Kings and Queen Round Table with Bro. Reg, 4-6p
Sat. Feb. 29 - Celebrate Black History Film & Talkback: Dr. John Henrik Clarke Great and Mighty Walk, 6-8p
Sat. Mar. 7 - Women's Book Club 3-5p
Sun. Mar. 8 - Natural Hair Film Showing with Workshop and Talkback, 3-6p
Community Events
Sat. Feb. 22 - Black History at Eastern Hills High School, 10a-2p
Sun. Feb. 23 - Nappiology Hair Showcase 2020, 2-6p Desoto Civic Center
Sat. Mar. 7 - 3rd Annual Jet Relays Soul Festival, gates open at 10a Herman Clark Stadium
Dock in the Community
Join us at the following events...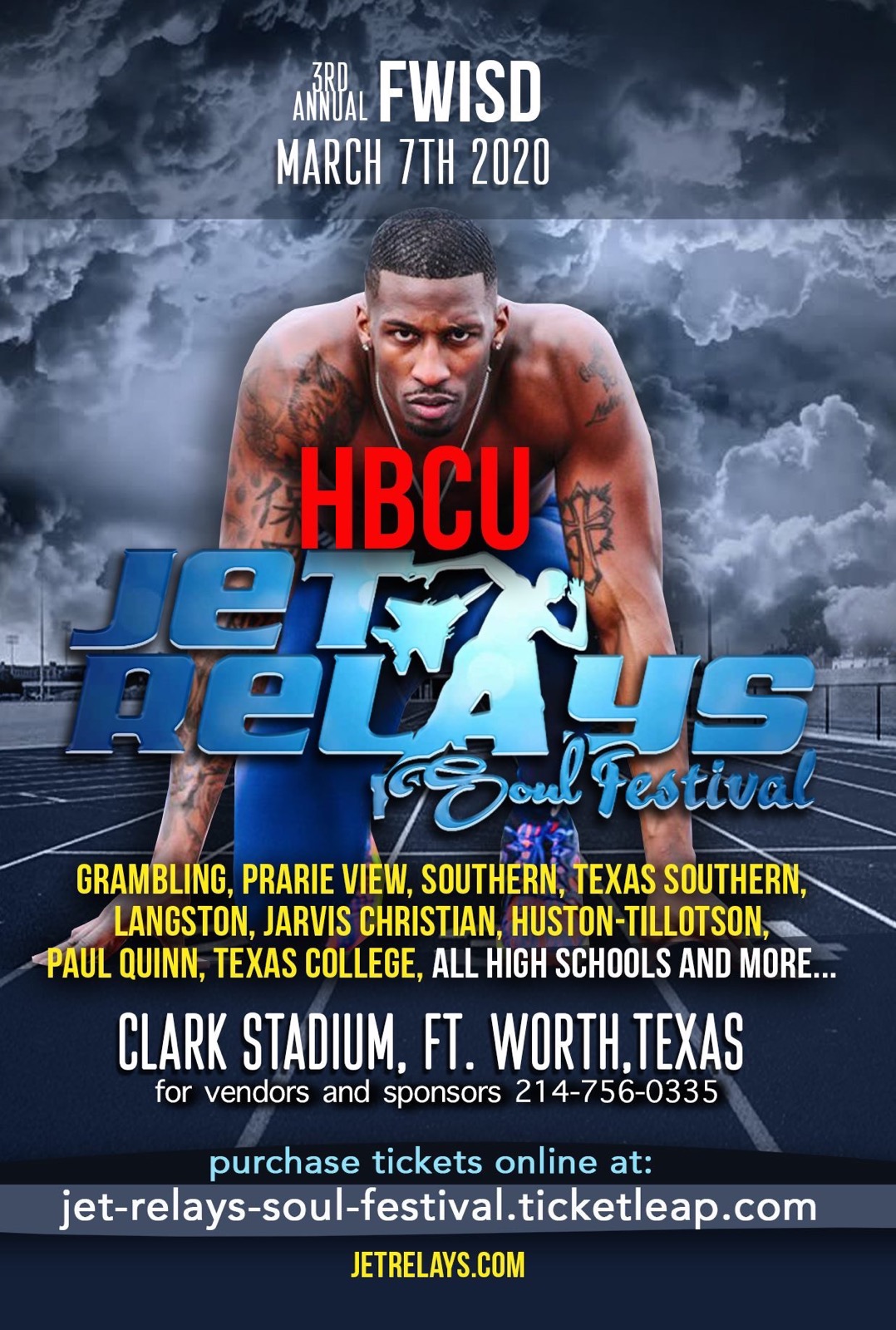 Call/Text 817.296.0288 to become a Vendor