Marvel's Black Panther: The Art of the Movie (Hardcover)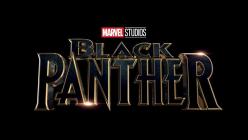 List Price: $50.00
Our Price: $34.00
(Save: $16.00 32%)
Description
---
Following the events of Captain America: Civil War, T'Challa returns home to Wakanda to take his place as king. But when two new enemies conspire to destroy the country, the Black Panther must team up with members of the Dora Milaje-Wakanda's special forces-and CIA agent Everett Ross to protect his home from being dragged into a world war. Go behind the scenes with exclusive concept artwork and in-depth analysis from the filmmakers in this keepsake volume!


Upcoming Events
---
Family Story Time
Women's Herstory Celebration
with Fort Worth Mayoral Candidate Deborah Peoples
Sat. March 23 - 2 PM @ The Dock
Bring the family out as we celebrate Women's Herstory Month with drumming, story time, pizza party and more!
RSVP
---
In Celebration Of Women's Herstory Month
Sat. March 23 ~ 4-6p @ The Dock Bookshop
Hosted by Sister Authors Pastor Darolyn Brock and Dr. Shantaun Taylor
---
OUR VOTES MATTER
Meet and Greet Candidate Mixer
Thursday, March 21 ~ 7-8:30 PM at The Dock
All Candidates are invited to come and share. The community is invited to come, meet and greet the Candidates.
Presented by Concerned Citizens Local Organizing Committee in collaboration with Leadership ISD, The Brotherhood and Black Empowerment Movement.
Candidates RSVP via phone or text at 817.296.0288 or thedockbookshop.com
---
AFRICAN DANCE CLASS with BAHDAE DANCE
Sunday March 3, 17
1:30-3 PM at The Dock
West African Dance for all levels
Cost
---
MEN'S BOOK CLUB
Thursday, March 28, 2019 ~ 7-8:30 PM at The Dock
Black men reading, bonding & building

March Book Read:
If Beale Street Could Talk by James Baldwin
Books are available at The Dock
---
Investor & Home Buyer Seminar
Sat. March 23 ~
11:30a-1p at The Dock
Is it time for you to get out of the rent race and buy a home of your own?
There are plenty of advantages to homeownership. There are several perks of homeownership that tend to stay stable over time...come learn more
RSVP
---
BOOK & AUTHOR SPOTLIGHT
ABOUT BOOK: There wasn't a sweet sixteen for Crystal like most girls her age. It was bitter-sweet as she waddled around alone, pregnant, and confused. Fast-forward twenty years and Crystal is still trying to right a wrong that she shouldn't have had to fix.Determined to emend her past misfortunes, Crystal runs to the church. But instead of making God her savior, she seeks her salvation from Marcus Powers, co-pastor of Freewill Baptist Church. Marcus is the love of her life and the very vehicle that will drive her to becoming a First Lady. A title she has wanted to own for most of her life. What Crystal fails to understand is that it will take more than being married to Marcus to make her a First Lady. If Crystal doesn't learn to un-blur the lines of her faith and flesh, she'll lose way more than just her self-worth.
ABOUT AUTHOR: Gabrielle Beasley is a Screenwriter and Playwright. She received a Bachelor's Degree in Radio, Television and Film Broadcasting from the University of North Texas. She's worked as an Associate Producer and currently is the CEO of the faith-based production company, Potluck Film Productions, in Dallas, TX. Gabrielle also volunteers in the Drama Ministry at the Potter's House church in Dallas, TX as a writer and stage manager. In 2014, she produced the stage play First Lady or Not and is currently turning this stage production into a film.