Re-Thinking E-Learning Research: Foundations, Methods, and Practices (Counterpoints #333) (Paperback)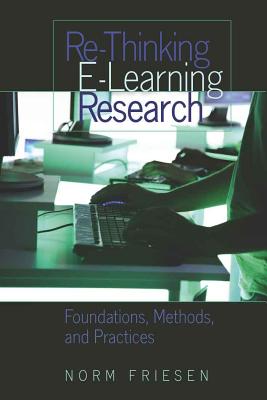 Re-Thinking E-Learning Research: Foundations, Methods, and Practices (Counterpoints #333) (Paperback)
$54.05
Backordered
Other Books in Series
This is book number 333 in the Counterpoints series.
In the rapidly-changing world of the Internet and the Web, theory and research struggle to keep up with technological, social, and economic developments. In education in particular, a proliferation of novel practices, applications, and forms - from bulletin boards to Webcasts, from online educational games to open educational resources - have come to be addressed under the rubric of e-learning. In response to these phenomena, Re-thinking E-Learning Research introduces a number of research frameworks and methodologies relevant to e-learning. The book outlines methods for the analysis of content, narrative, genre, discourse, hermeneutic-phenomenological investigation, and critical and historical inquiry. It provides examples of pairings of method and subject matter that include narrative research into the adaptation of blogs in a classroom setting; the discursive-psychological analysis of student conversations with artificially intelligent agents; a genre analysis of an online discussion; and a phenomenological study of online mathematics puzzles. Introducing practical applications and spanning a wide range of the possibilities for e-learning, this book will be useful for students, teachers, and researchers in e-learning.
The Author: Norm Friesen is Canada Research Chair in E-Learning Practices at Thompson Rivers University in Kamloops, British Columbia. He has been developing and studying Web technologies in educational contexts since 1995, and is the author of several editions of books on the effective use of instructional software and on the implementation of technical standards for online collections of learning resources. He is co-editor of Phenomenology & Practice, an online peer-reviewed journal (www.phandpr.org), and is a member of the Canadian delegation to the International Standards Organization (ISO) Subcommittee for Learning, Education, and Training. Dr. Friesen holds a Ph.D. in education from the University of Alberta.