Engaging in Conversation about Ideas in Teacher Education (Counterpoints #334) (Paperback)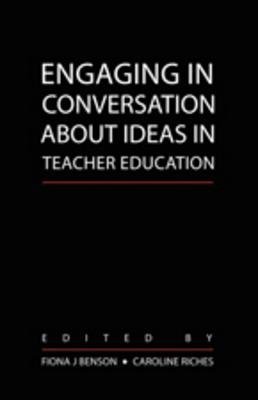 Engaging in Conversation about Ideas in Teacher Education (Counterpoints #334) (Paperback)
$48.90
Special Order
Other Books in Series
This is book number 334 in the Counterpoints series.
This collection of essays lays bare cutting-edge ideas - and the ensuing dilemmas - in teacher education. Through the agency of conversation leading educational thinkers grapple with one another as they debate ideas within particular strands of teacher education knowledge, and pose provocative questions to the reader. This innovative design compels the reader to engage in and further the dialogue, and in doing so to contribute, situate, and examine his or her own position.
The Editors: Fiona J Benson and Caroline Riches work in teacher education at McGill University. Dr. Riches's background is in second language education; her current scholarly interests are in sociolinguistics, international education, online learning, and multiliteracies. Dr. Benson is currently researching in the areas of queer theory and social justice education. As directors of the teacher education programs, they work to strengthen the theory-to-practice connection with the goals of improved program coherence, better prepared teachers, and excellence in teacher education.