Educating African American Males: Contexts for Consideration, Possibilities for Practice (Counterpoints #383) (Hardcover)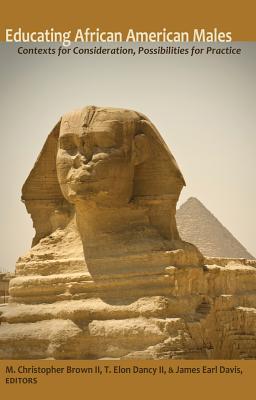 Educating African American Males: Contexts for Consideration, Possibilities for Practice (Counterpoints #383) (Hardcover)
$177.45
Usually Ships in 1-5 Days
Other Books in Series
This is book number 383 in the Counterpoints series.
This book's predecessor, Black Sons to Mothers: Compliments, Critiques, and Challenges for Cultural Workers in Education (Peter Lang, 2000), sparked a decade of meaningful scholarship on the educational experiences and academic outcomes of African American males. Black Sons to Mothers proffered seminal contributions to the academic literature on the achievement gap, differential instruction, and minority schooling, and inspired further research - countless books, articles and reports written since about the educational challenges and successes of African American males directly reference the work.
Educating African American Males: Contexts for Consideration, Possibilities for Practice continues, extends, and advances the research and conversations introduced in Black Sons to Mothers. The chapters in this volume were commissioned by the Alphas in the Academy Committee (AAC) of Alpha Phi Alpha Fraternity, Incorporated. The AAC addresses issues incident to collegiate life, employment in higher education, and postsecondary performance among African American males. This book reflects the fraternity's unshakable commitment to improving the contexts and outcomes of African American males in educational settings, and identifies important new territory for the next decade of scholarship on this critical topic.
M. Christopher Brown II, PhD, is the 18th president of the nation's first historically Black land-grant institution, Alcorn State University in Lorman, Mississippi. Dr. Brown has earned a national reputation for his research on education policy, governance/administration, and institutional contexts. T. Elon Dancy II, PhD, is a professor of higher education at the University of Oklahoma in Norman. His research agenda investigates the intersection of race, gender, and culture in colleges and universities as well as other educational settings. James Earl Davis, PhD, is Interim Dean of the College of Education, and Professor of Educational Leadership and Policy Studies. His research focuses on gender-based educational policy, issues of equity and access in higher education, urban school reform, and gender and cultural studies.