Girlhood, Beauty Pageants, and Power: Trailer Park Royalty (Counterpoints #522) (Paperback)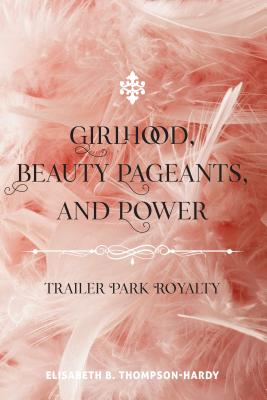 Girlhood, Beauty Pageants, and Power: Trailer Park Royalty (Counterpoints #522) (Paperback)
$51.87
Usually Ships in 1-5 Days
Other Books in Series
This is book number 522 in the Counterpoints series.
Girlhood, Beauty Pageants, and Power: Trailer Park Royalty explores the phenomenon of child beauty pageants in rural communities throughout the American South. In a bricolage of post-structural feminism, critical ethnographies, critical hermeneutics, and cultural studies lenses, this book analyzes how the performance of participants--most from a lower socio-economic bracket--and the power exercised by beauty pageant culture work to formulate girls' identities. Girlhood, Beauty Pageants, and Power also examines how depictions in popular culture through film, videos, documentaries, and television shows add to the dialogue. Author Elisabeth B. Thompson-Hardy suggests rural pageant culture works to create girlhood identity and shapes the way participants view the world and themselves--through intricate cultural work in terms of gender and class. This book is intended for students and teachers who are interested in dissecting rural girlhood and development, Southern American beauty standards, and the effect of the media on girls' identities.
ELISABETH B. THOMPSON-HARDY received her Ed.D. in curriculum studies from Georgia Southern University in 2007. She has published with William Reynolds in Critical Studies of Southern Place: A Reader (Peter Lang, 2014) and has authored and co-authored articles on educational issues and cultural studies. Currently, she teaches English at North Augusta High School in South Carolina.