The Pathologizing and Complicity of «Brown Boys»: Minoritized High School Students in Danger (Counterpoints #438) (Hardcover)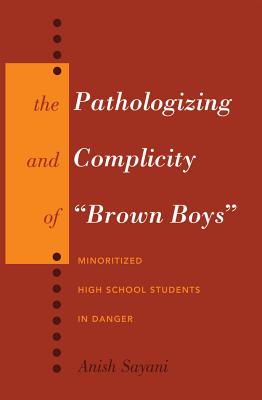 The Pathologizing and Complicity of «Brown Boys»: Minoritized High School Students in Danger (Counterpoints #438) (Hardcover)
$223.10
Usually Ships in 1-5 Days
Other Books in Series
This is book number 438 in the Counterpoints series.
Despite the abolishment of discriminatory policies that have historically marginalized many students from certain racial and ethnic groups, there are still groups in North America that continue to experience the lasting effects of this discrimination. One such group is South Asian boys. This book - grounded in twelve months of critical ethnographic fieldwork at a secondary school in North America - attempts to fulfill three objectives. First, it examines how educators and educational leaders pathologize the lived experiences of South Asian boys or Brown boys , and how they engage in deficit theorizing discourses and practices. Second, it shows how Brown boys are complicit in the pathologizing of their own identities, which can exacerbate their disaffection and failure at school. Third, it provides all educators and educational leaders with alternative pedagogical, curricular, institutional, and relational approaches to not only understand the schooling experiences of disaffected South Asian male students, but to mitigate the factors that may exacerbate the disaffection of all minoritized students.
Anish Sayani (PhD in educational leadership, University of British Columbia) teaches in the faculty of education at UBC. He also consults for the Ismaili Tariqah and Religious Education Board (ITREB), Canada, in the area of educational leadership and teacher development.