Reimagining Education Reform and Innovation (Counterpoints #461) (Hardcover)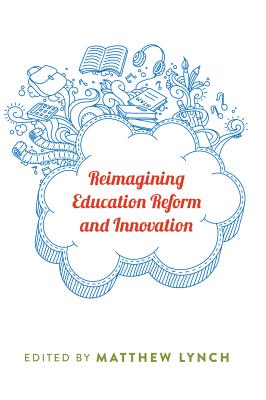 Reimagining Education Reform and Innovation (Counterpoints #461) (Hardcover)
$194.00
Special Order
Other Books in Series
This is book number 461 in the Counterpoints series.
Reimagining Education Reform and Innovation provides scholars and laymen with an assortment of theoretical and practical perspectives for questioning contemporary practices and forging new methods of education reform and innovation. This volume is the leading collection of contemporary essays by the major thinkers in the field of education reform and innovation. Carefully attentive to both theory and practice, this is the definitive source for learning about education reform and innovation, while also enhancing the existing literature.
This book attempts to move the field to the next phase of its evolution and provides the U.S. K-12 system with the tools that it will need to return to its former preeminence. Reimagining Education Reform and Innovation generates a corpus of new and original scholarship that significantly examines the field of education reform and innovation broadly conceived. Each chapter examines one or more of the critical topics that are missing from or underrepresented in the extant literature. The various chapters of this book integrate into their analyses the conceptual, political, pedagogical, and practical histories, tensions, and resources that have established education reform and innovation as one of the most vital and growing movements within the field of education. A central tenet of this project is that we need to make visible the multiple perspectives and theoretical frames that currently drive
work in the field.
Matthew Lynch is Associate Professor of Education at Langston University. He pent seven years as a K-12 teacher - an experience that gave him an intimate view of the challenges facing genuine education reform.