Forgotten Places: Critical Studies in Rural Education (Counterpoints #494) (Paperback)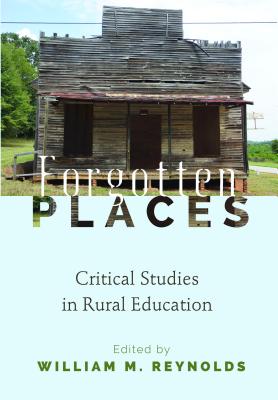 Forgotten Places: Critical Studies in Rural Education (Counterpoints #494) (Paperback)
$90.56
Usually Ships in 1-5 Days
Other Books in Series
This is book number 494 in the Counterpoints series.
Forgotten Places: Critical Studies in Rural Education critically investigates and informs the construction of the rural, rural identity and the understanding of the rural internationally. This book promotes and expands the notion of critical understandings of rural education, particularly in the areas of race, class, gender, and LGBTQ, with conceptualizations of social justice. While there have been many volumes written on critical issues in urban education, only a small number have been produced on rural education, and the majority of those are not critical. By contrast, Forgotten Places not only discusses "schools in the country," but also expands conceptualizations of the rural beyond schools and place as well as beyond the borders of the United States. It also tackles the artificial duality between conceptualizations of urban and rural. Forgotten Places includes scholarly investigations into the connections among the symbolic order, various forms of cultural artifacts and multiple readings of these artifacts within the context of critical/transformational pedagogy. This book fills a significant gap in the scholarly work on the ramifications of the rural.
William M. Reynolds received his Ed.D. in curriculum theory from the University of Rochester. Dr. Reynolds teaches in the Department of Curriculum, Foundations, and Reading at Georgia Southern University. He has authored, co-authored, edited, or co-edited numerous books, including Expanding Curriculum Theory: Dispositions and Lines of Flight (second edition, 2016), Practicing Critical Pedagogy: The Influences of Joe L. Kincheloe (2016), Critical Studies of Southern Place: A Reader (2014) and A Curriculum of Place: Understandings Emerging through the Southern Mist (2013). He has also published numerous articles and chapters on issues of curriculum, critical pedagogy, politics and cultural studies.