Better Late Than Never (Curtis Black #15) (Hardcover)

List Price: $26.00
Our Price: $17.68
(Save: $8.32 32%)
Usually Ships in 1-5 Days
Description
---
In this stunning conclusion to the bestselling Reverend Curtis Black series, Curtis's secret past returns in an unwelcome--but ultimately healing--visit. Rev. Curtis Black is no stranger to scandal. Throughout the decades, he has done much in the public eye, both good and evil. But what most people don't realize is that Curtis has been hiding a horrific childhood that has affected him in countless, unspeakable ways. His buried past resurfaces when his estranged sister becomes alarmingly ill and his youngest child, twelve-year-old Curtina, becomes the kind of problem daughter whom he never imagined she could be. This is only the beginning. The horror of Curtis's childhood secrets, as well as Curtina's wild and rebellious behavior, takes a critical toll on Curtis and the entire Black family. All the public scandals they've experienced over the years now seem like child's play compared to the turmoil they are facing in private. Who could have known that the deepest wounds would come from within? Email: kim@kimroby.com
Facebook.com/kimberlalawsonroby
Twitter.com/KimberlaLRoby
Instagram.com/kimberlalawsonroby
Periscope.com/kimberlalawsonroby

About the Author
---
Kimberla Lawson Roby is the New York Times bestselling author of the highly acclaimed Curtis Black Series. She lives with her husband in Rockford, Illinois. Email: kim@kimroby.comFacebook.com/kimberlalawsonrobyTwitter.com/KimberlaLRobyInstagram.com/kimberlalawsonrobyPeriscope.com/kimberlalawsonroby
Support The Dock Bookshop 10th Anniversary Fundraiser and Membership Drive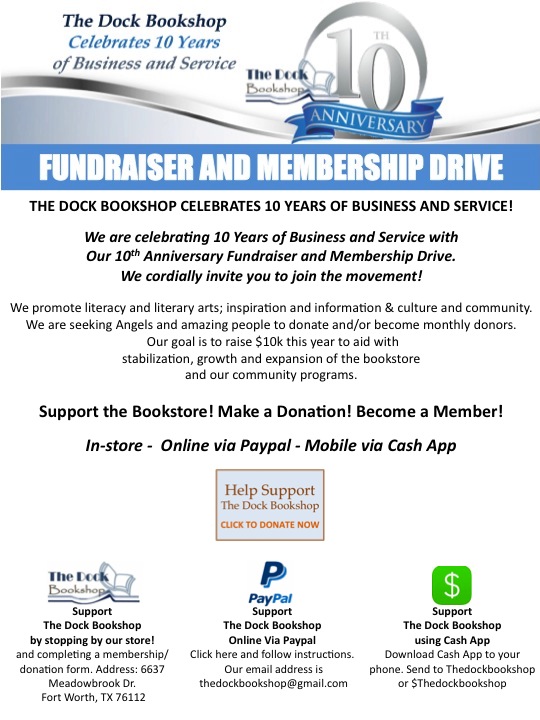 Kimberla Lawson Roby
Releases the 15th and Final Novel
in her Bestselling
Reverend Curtis Black Series
July 31, 2018

Better Late Than Never (Curtis Black #15) (Hardcover)
By Kimberla Lawson Roby
List Price: $26.00
(Save: $8.32 32%)
In this stunning conclusion to the bestselling Reverend Curtis Black series, Curtis's secret past returns in an unwelcome--but ultimately healing--visit. Rev. Curtis Black is no stranger to scandal. Throughout the decades, he has done much in the public eye, both good and evil. But what most people don't realize is that Curtis has been hiding a horrific childhood that has affected him in countless, unspeakable ways. His buried past resurfaces when his estranged sister becomes alarmingly ill and his youngest child, twelve-year-old Curtina, becomes the kind of problem daughter whom he never imagined she could be. This is only the beginning. The horror of Curtis's childhood secrets, as well as Curtina's wild and rebellious behavior, takes a critical toll on Curtis and the entire Black family. All the public scandals they've experienced over the years now seem like child's play compared to the turmoil they are facing in private. Who could have known that the deepest wounds would come from within?
6637 Meadowbrook Dr. Fort Worth, TX 76112
---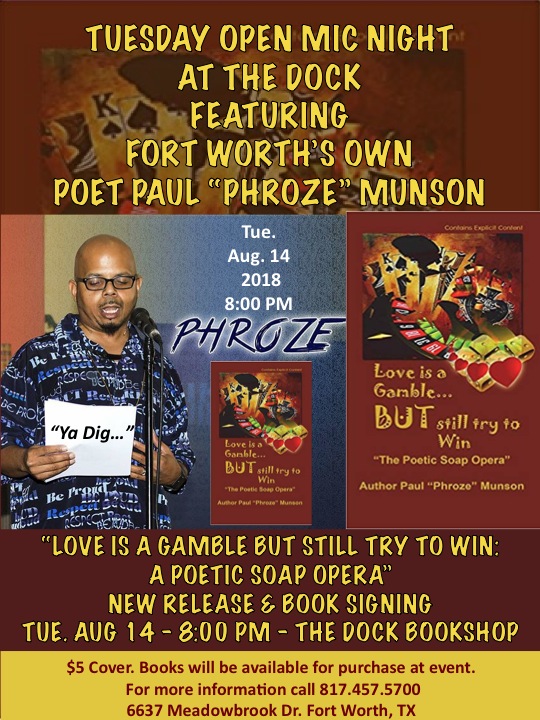 Tuesday Open Mic night At The dock
Featuring Fort worth's Own POET Paul "Phroze" Munson
"Love is a Gamble But Still Try to Win: A Poetic Soap Opera"
New Release & Book Signing
$5 Cover. Books will be available for purchase at event.
For more information call 817.457.5700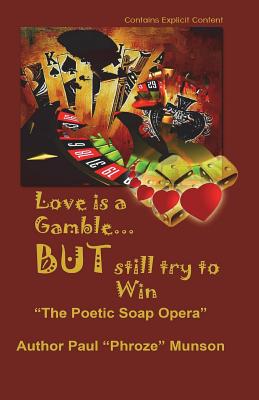 Love Is a Gamble But Still Try to Win:
The Poetic Soap Opera
Order Your Copy Today!
"Love Is A Gamble But Still Try To Win" (The Poetic Soap Opera) is a very relatable book for all adult ages. This is in no way a book for children. I repeat, this book is not for children. This book puts light on different moments in different relationships. Some moments are crazy, and some seem to be perfect. Relationships don't always work the way you think they will and sometimes, they do. Either way, keep pressing your luck. Keep trying to win. This is the only way to ever have a chance at the jack pot of love.
Books Available at The Dock Bookshop 6637 Meadowbrook Dr. Fort Worth, TX 76112
---
I DON'T HAVE THE ANSWERS BUT I DO HAVE SOME QUESTIONS
BOOK LAUNCH
with Author King Charles Smith
Saturday, August 18, 2018 - 4:00-6:00 PM
Hosted by James Fisher Jr. with Mission Fit Fitness
There's nothing like watching or reading dialogues of opinions when it comes to love and relationships. Just when you think you know all of the answers to questions presented on the subject, you realize that you just don't have all of the answers.
---
Black Panther Comic Booklist
Features & More
---
FEATURED AUTHOR & BOOK
Introducing New Author Kim Gbadebo
and her new book release THE ULTIMATE BETRAYAL
Available at The Dock Bookshop