Animals Spell Love (Hardcover)

$15.95
Usually Ships in 1-5 Days
Description
---
Expressions of love have occurred throughout the ages in innumerable varieties. Sonnets, soliloquies, songs; 'countless ways' is the true answer to Elizabeth Barrett Browning's question How do I love thee? Often, the simplest answer is best, use the word itself: Love. In Animals Spell Love, gorgeously written and designed by David Cundy, sixteen critters from the farthest reaches of the animal kingdom help readers of all ages learn how to express the word in sixteen languages from around the globe, from Czech to Amharic to Korean, and even including American Sign Language. Children and adults will delight in the way Cundy shapes the letters into animals, and his brief primers, complete with pronunciation guide for every incarnation, will help readers more fully appreciate, indulge in, and understand the languages of love.
Support The Dock Bookshop 10th Anniversary Fundraiser and Membership Drive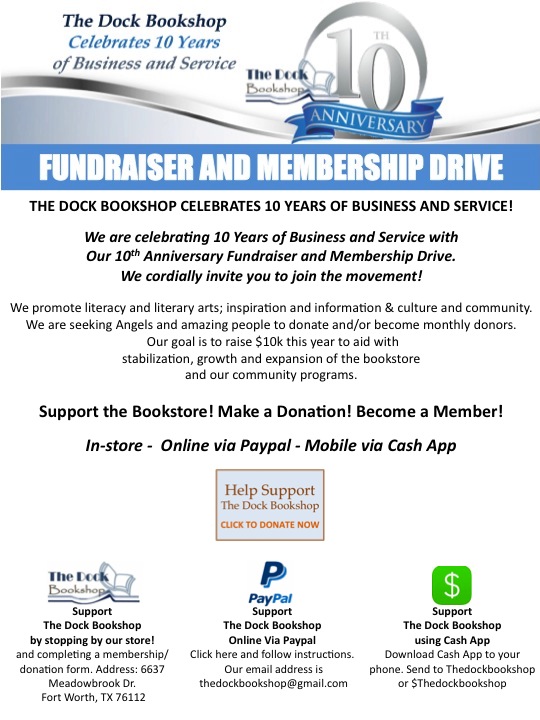 Fort Worth Book Fest & The Dock Bookshop
Presents THE HATE U GIVE
ADVANCE MOVIE SCREENING
Thursday, October 18, 2018 7:00pm
Ticket Cost Per Person $12
Movie Tavern West 7th Street
2872 Crockett St, Fort Worth, TX 76107
Family Event - Benefits Fort Worth Book Fest & Dock Bookshop Community Programs
********************
HATE U GIVE COMMUNITY DISCUSSION
SAT. OCT. 20 at 1:00 PM
FORT WORTH BOOK FEST - TCC/TRINITY RIVER CAMPUS
Level 4 in the Energy Auditorium.
Park in the Garage from the Cherry Street Portal and park on Level 4 or as directed
RSVP
---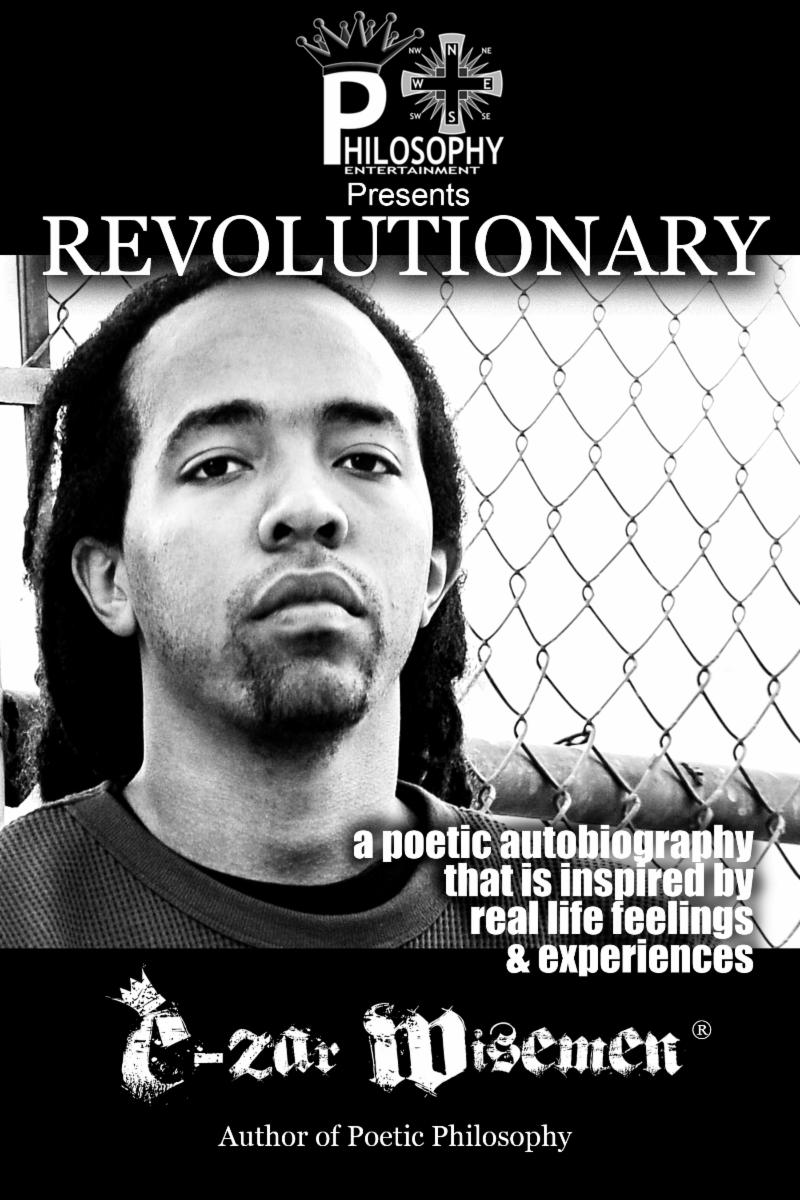 ABOUT THE BOOK
Revolutionary is the follow up to it's precursor Poetic Philosophy under C-zar Wisemen's former name Derek Perkins. This poetry book is a poetic autobiography that is inspired by real life feelings and experiences. This sequel gets deeper into the author's background that leads to who he is and his views on the world and issues affecting black people. In this work, C-zar addresses the entertainment industry, religion, self-reliance, crooked politics, romance, heartbreak, and more. This author is hopeful that his writings will spark the minds of millions of black people in the United States and around the world to fight against white supremacy and rise to greatness.

ABOUT THE AUTHOR
Rap artist C-zar Wisemen is from Charlottesville, Virginia, representing the indie rap/ hip-hop label Philosophy Entertainment. Albums released are "Tha New Testament" and "Real Niggaz" added with an Ep titled "Revolution" as well as a few singles from his music catalog. C-zar also wanted to showcase his poetic side by releasing two poetry books called "Poetic Philosophy" under the name Derek Perkins and "Revolutionary" under his current name C-zar Wisemen. Acting is also a passion of his, and he has acted in a few indie films. C-zar Wisemen's aim is to inspire the black community to change for the better through his works.
---
Black Panther Comic Booklist