The Ultimate Betrayal (Paperback)

List Price: $12.95
Our Price: $8.81
(Save: $4.14 32%)
Usually Ships in 1-5 Days
Description
---
Love doesn't hurt Please, that's a beautiful lie Sometimes you have to hurt the one you love just so they can truly know how much passion you have in loving them, right? That's what Tracy's been taught. Tracy grew up with the cards stacked against her. She grew up with a strict mother determined to not let Tracy live in her shadow of continuous mistakes and bad decisions. But as we all know, once we fall in love the heart wants what the heart desires. How can you love someone so much that the pain of living without them far exceeds the pain of living with them? Loving someone from your soul and having to pay the consequences is "The Ultimate Betrayal "
Begin Your Search For BOOKS Here!
We're Celebrating 10 Years of Business and Service
Join us in the Celebration!
Make The Dock Bookshop one of your shopping destinations!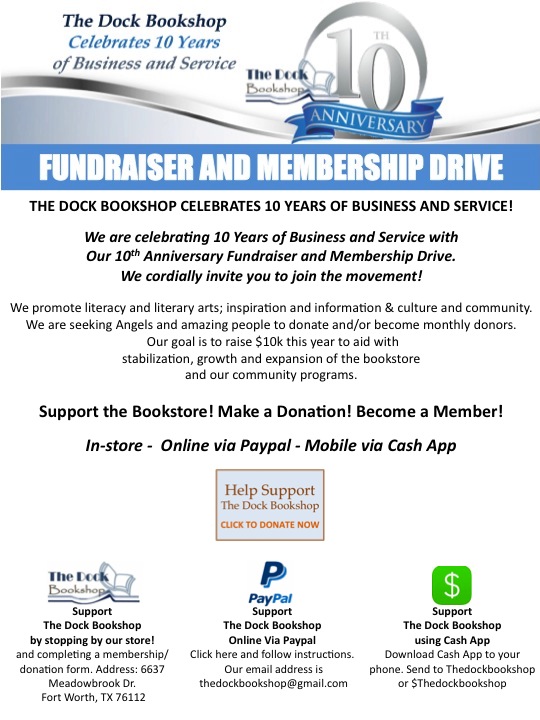 Bi-Monthly Newsletter & Shopping Guide
Black Panther Comic Booklist
Upcoming Guests & Events
An Evening with DR LLAILA AFRIKA
Friday, May 25, 2018 7:00 PM
The Dock Bookshop
KICK OFF
Memorial Day Weekend
and Summer with
Dr. Llaila Afrika
Author - Holistic Health Expert
Come sit at the feet of this Elder and gain wisdom and knowledge to better your life and the lives of others.
Cost $10
Purchase Tickets
Dr. LlailaAfrika offers over 45 years of hands on Holistic Health experience, and has practiced all across the world. He is the author of over 80 CD's, DVD's and books on various health, history, and nutrition topics. Specialties include:
*Doctor of Naturopath (Diploma)
*Licensed Acupuncturist
*Certified Nutritional Counselor
*Certified Addictionologist
*Medical Astrologist
*Licensed Medical Massage Therapist
*Marriage Counselor
*Gullah / Historian
---
FEATURED AUTHOR & BOOK
Introducing New Author Kim Gbadebo
and her new book release THE ULTIMATE BETRAYAL
Available at The Dock Bookshop