Love By Design (Aloha #6) (Paperback)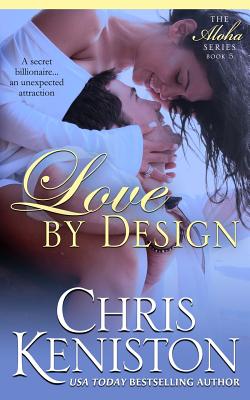 Other Books in Series
This is book number 6 in the Aloha series.
Description
---
Love By Design
(Aloha Series Book 6)
Secret billionaire, new boyfriend, new boss. Same guy?

The smartest things architect Ava Everrett had done in a long time was to tell off her chauvinist employer and to unload her freeloading ex. Now, back home in Kona with friends and family, her life is falling into place: a coveted dream project, a fun office renovation, and a sexy new guy. What could possibly go wrong?

Convinced that women only want him for his money, billionaire international developer John Maplewood doesn't believe in love. While visiting his sister in Kona, he embraces the chance to be just a regular guy in a world where friends, family, and falling in love matter. His only problem? How to keep the girl once she learns who he really is.
More in the Series:
Aloha Texas: Book 1: Nick and Kara's story
Almost Paradise: Book 2: Billy and Angela's story
Mai Tai Marriage: Book 3: Jim and Lexie's story
Dive into You: Book 4: Doug and Emily's story
Look of Love: Book 5: Dan and Maddie's story
Love By Design: Book 6: John and Ava's story
Love Walks In: Book 7: Mike and Annette's story
Waikiki Wedding Book 8: Amy (Doug's sister) and Ray's story
Shell Game: Brooklyn's story
More Series by Chris Keniston:
Farraday Country (7 books)
Honeymoon series (2 books)
Family Secrets novels (3 books)