Dive Into You (Paperback)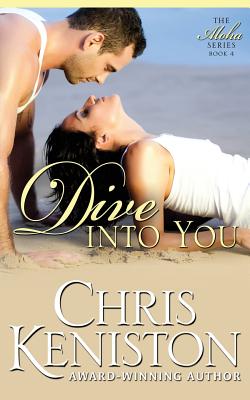 Description
---
Dive Into You
(Aloha Series Book 4)
High school teacher Emily Everrett wants to add some excitement to her life. But first she must break free from under the watchful eye of her big brother and matchmaking mother.
Two years after leaving the Navy, chick-magnet Doug Hamilton is ready for a change. Working in Hawaii at the Big Island Dive shop with his former buddies sounds like the perfect recipe for fun in the sun.
If anyone can show Emily how to live it up, it's Doug. Except for one problem-the honor code among men-Never hookup with your best friend's little sister.
More in the Series:
Aloha Texas: Book 1: Nick and Kara's story
Almost Paradise: Book 2: Billy and Angela's story
Mai Tai Marriage: Book 3: Jim and Lexie's story
Dive into You: Book 4: Doug and Emily's story
Look of Love: Book 5: Dan and Maddie's story
Love By Design: Book 6: John and Ava's story
Love Walks In: Book 7: Mike and Annette's story
Waikiki Wedding Book 8: Amy (Doug's sister) and Ray's story
Shell Game: Brooklyn's story
More Series by Chris Keniston:
Farraday Country (7 books)
Honeymoon series (2 books)
Family Secrets novels (3 books)