The Look of Love (Paperback)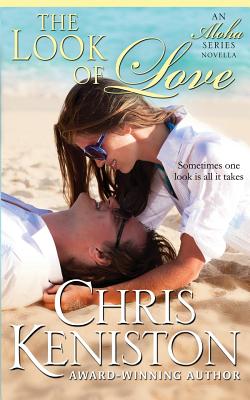 Description
---
Look of Love
(Aloha Series Book 5)
Sometimes one look is all it takes. Thrilled to be visiting her brother in Kona for the birth of his next child, Madeleine Harper and her parents are all set for a quiet family reunion in paradise. That is if Maddie weren't distracted by the naval officer she keeps-literally-bumping into.
Retired Captain Daniel O'Neil is looking forward to two weeks in the sunny Hawaiian Islands to connect with the daughter he barely knows. Except his plans didn't include a beautiful stranger he can't forget.
More about Look of Love from the author: I was very excited to bring Nick's sister Maddie and their parents to the island for the birth of Nick and Kara's son. But I absolutely fell in love with Dan O'Neil. I do so love an officer and a gentleman. It was also a special treat for me to revisit Pearl Harbor and the Arizona memorial. I will note, though it did not happen to me, the story of the foreign tourists was true.
I always love playing with the friends and family at the Big Island dive shop and I hope you'll have fun with this little story too Enjoy