Paths: World of Adia: A War Drum of Death (Paperback)

List Price: $8.99
Our Price: $6.11
(Save: $2.88 32%)
Usually Ships in 1-5 Days
Description
---
As foretold by myths, the First Abyssal War was only the beginning of the many great wars to come, and conflict would soon be seen again in the world of Adia. Signs could be seen throughout the continent of Mavayadan as Humans were banned from Nethandre Star Kingdom and people were attacked in their towns and villages as they slept. Conflict brews among the people of Adia as rumors begin to circulate that Demons have entered the world and that the myths once told to children to keep them out of trouble are now coming true.
If these rumors are in fact true, there is only one thing that can stop them, and that is DEATH.
Join the Heroes of Adia as they travel through dangerous adventures to find out the truth behind these rumors and myths. Only time will tell their fate, and whether or not Adia is safe.
Support The Dock Bookshop 10th Anniversary Fundraiser and Membership Drive
---
Mesa Elegant Faces and Kandi Koated by Yuleici
PRESENT SIP AND SLAY MAKE-UP SOCIAL MIXER
Saturday, December 8 - 11 AM-1 PM - The Dock Bookshop
Join us for some time to unwind and do makeup! Come out and learn how to apply a flawless slay every time. This class will showcase a basic beginner slay, tips and tricks to enhance your beauty. Everyone will enjoy complimentary refreshments and much more!
RSVP
FROM DATING TRUTHS...TO AFFIRMED: SPEAKING REALITY INTO EXISTENCE
Saturday, December 8 - 3-5 PM - The Dock Bookshop
Join us for conversation and cocktails as Authors Kenneth Marshall, author of Dating Truths, and Niesha Johnson, author of Affirmed: Speaking Reality Into Existence, share from their works while facilitating conversation dealing with hard truths about relationships and faith.
---
CONFLICT RESOLUTION
Friday, December 7 - 7-9 PM - The Dock Bookshop
---
Sat Dec 15 from 12-3p at Austin Event Center
Mark your calendars and plan to attend!
Bring the entire family for a day of culture and community!
Also 8 slots left for Vendors $50-$100.
Click below to register today!
---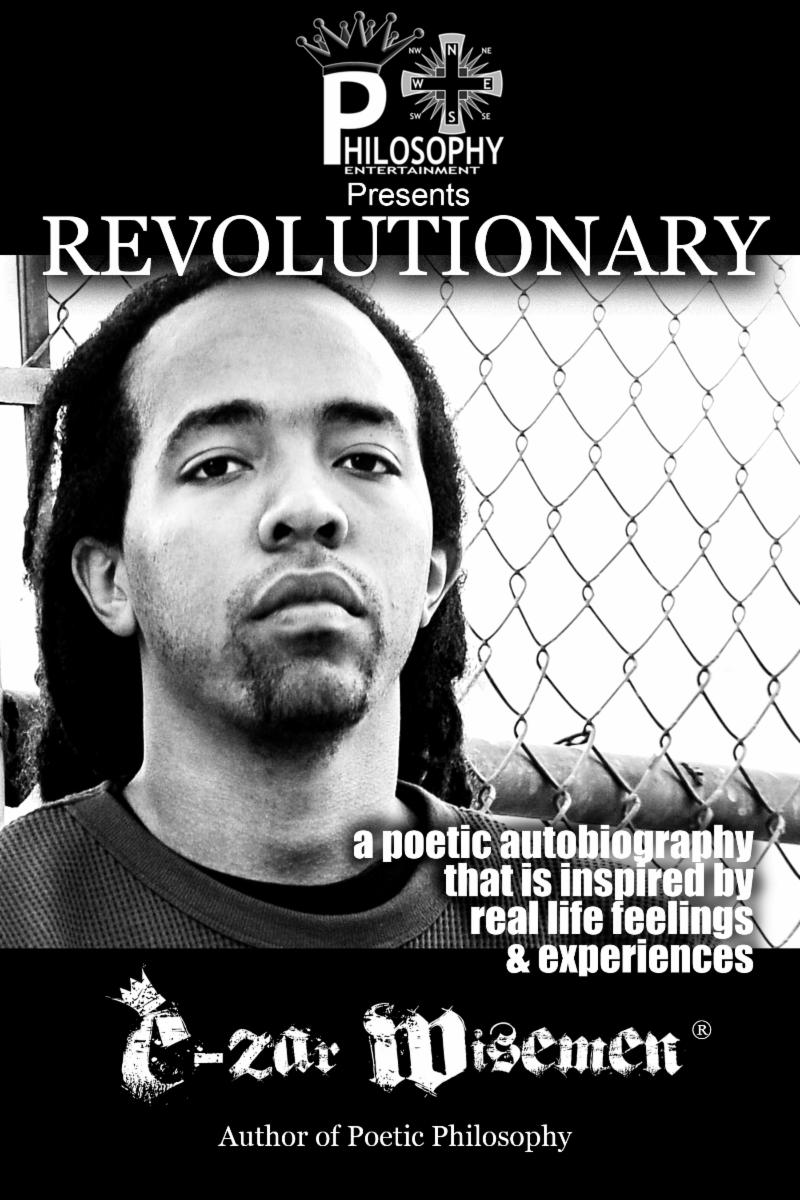 ABOUT THE BOOK
Revolutionary is the follow up to it's precursor Poetic Philosophy under C-zar Wisemen's former name Derek Perkins. This poetry book is a poetic autobiography that is inspired by real life feelings and experiences. This sequel gets deeper into the author's background that leads to who he is and his views on the world and issues affecting black people. In this work, C-zar addresses the entertainment industry, religion, self-reliance, crooked politics, romance, heartbreak, and more. This author is hopeful that his writings will spark the minds of millions of black people in the United States and around the world to fight against white supremacy and rise to greatness.

ABOUT THE AUTHOR
Rap artist C-zar Wisemen is from Charlottesville, Virginia, representing the indie rap/ hip-hop label Philosophy Entertainment. Albums released are "Tha New Testament" and "Real Niggaz" added with an Ep titled "Revolution" as well as a few singles from his music catalog. C-zar also wanted to showcase his poetic side by releasing two poetry books called "Poetic Philosophy" under the name Derek Perkins and "Revolutionary" under his current name C-zar Wisemen. Acting is also a passion of his, and he has acted in a few indie films. C-zar Wisemen's aim is to inspire the black community to change for the better through his works.
---
Black Panther Comic Booklist