Business Member
Begin Your Search For BOOKS Here!
We're Celebrating 10 Years of Business and Service
Join us in the Celebration!
Make The Dock Bookshop one of your shopping destinations!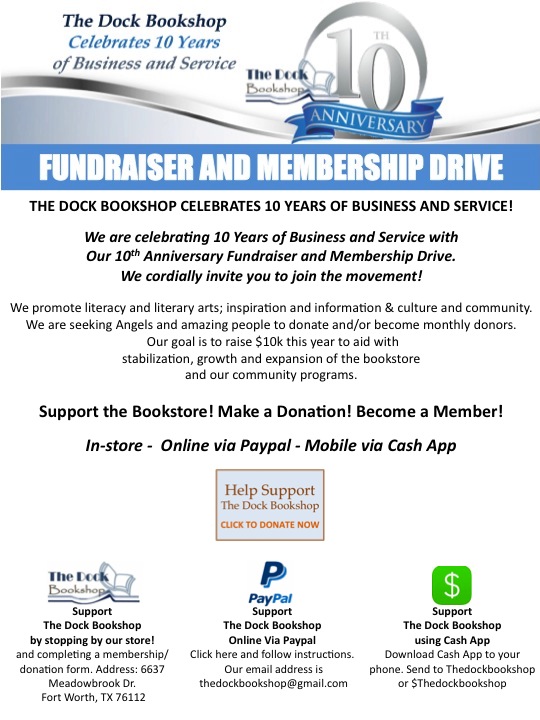 Bi-Monthly Newsletter & Shopping Guide
Black Panther Comic Booklist
Upcoming Guests & Events
An Evening with DR LLAILA AFRIKA
Friday, May 25, 2018 7:00 PM
The Dock Bookshop
KICK OFF
Memorial Day Weekend
and Summer with
Dr. Llaila Afrika
Author - Holistic Health Expert
Come sit at the feet of this Elder and gain wisdom and knowledge to better your life and the lives of others.
Cost $10
Purchase Tickets
Dr. LlailaAfrika offers over 45 years of hands on Holistic Health experience, and has practiced all across the world. He is the author of over 80 CD's, DVD's and books on various health, history, and nutrition topics. Specialties include:
*Doctor of Naturopath (Diploma)
*Licensed Acupuncturist
*Certified Nutritional Counselor
*Certified Addictionologist
*Medical Astrologist
*Licensed Medical Massage Therapist
*Marriage Counselor
*Gullah / Historian
---
FEATURED AUTHOR & BOOK
Introducing New Author Kim Gbadebo
and her new book release THE ULTIMATE BETRAYAL
Available at The Dock Bookshop