Dock Radio
CLICK TO GO TO DOCK RADIO LIVE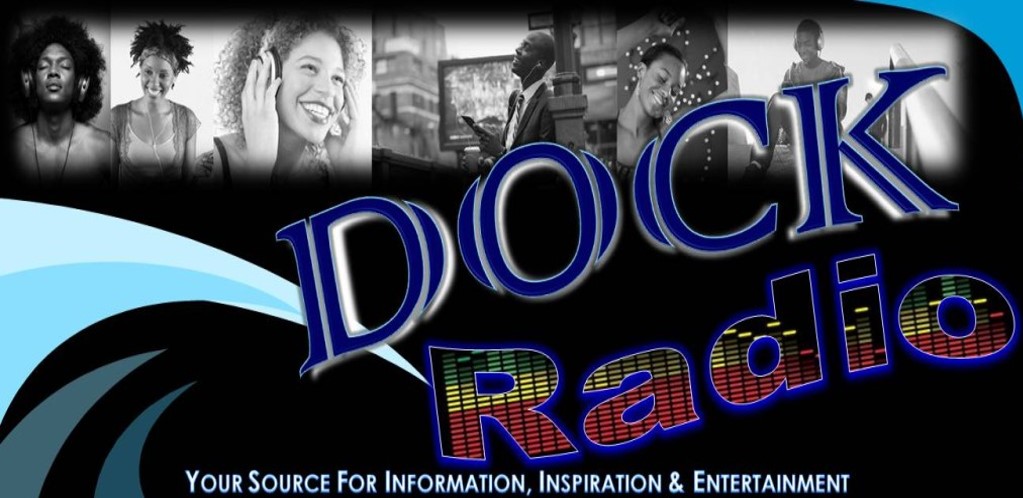 Dock Radio has a line-up of great shows and hosts highlighting various aspects of life and living!!! Also there will be guest authors discussing their books and businesses discussing their products and services on
We look forward to your interactions with the independent shows and guests.

For more information call 817-457-5700 or email: info@thedockbookshop.com

Ways to Tune-in
Download App "Dock Radio"

Website:
Weekly Schedule
Daily
6 AM Health Watch
11:30 AM Blue Ocean Strategy
12 Noon Health Watch
Monday
7 PM Tammy and Donya Show
8:15 PM Voices From the Past
Tuesday
7 PM Darolyn Brock Show
9:30 PM True-story Dramatization
Thursday
7 PM OnShore Radio
Saturday
10 AM OnShore Radio
Sunday

2 PM Soulfood Sundays
Dock Radio - Weekly Schedule

OnShore Weekly
Thursday @7pm

Saturday @ 10am

The Dock Bookshop
12th Anniversary
with
Kimberla Lawson Roby
Dock Anniversary with Kimberla Lawson Roby (Virtual)
DATE AND TIME
05/30/20 3:00pm - 05/30/20 5:00pm
Author Reshonda Tate Billingsley
"The Stolen Daughter"
Thursday, May 28th
7:00 pm - ct
Hustle Harder Book Review - Must RSVP (Virtual & In-Store (limited) )
DATE AND TIME
05/30/20 7:00pm - 05/30/20 8:00pm
-----WAYS TO TUNE IN -----
AUDIO LISTENERS -
"Dock Radio"Download App: Iphone/Android/Ipad
0r Website: www.DockRadioLive.com
SOCIAL MEDIA VIEWERS - www.DockLive.tv
Author Edward A. Farmer
"Pale"
Saturday, May 30th
1:00 pm - ct
OnShore Author Events
-----WAYS TO TUNE IN -----
AUDIO LISTENERS -
"Dock Radio"Download App: Iphone/Android/Ipad
0r Website: www.DockRadioLive.com
SOCIAL MEDIA VIEWERS - www.DockLive.com
DOCK "Virtual"OPEN MIC

TUESDAY @8:00 PM

Hosted by Sin

via Instagram Live @dockopenmic
MEN'S BOOK CLUB

4th Thursday

7-8:30 PM via Zoom

Men join a reading group and read more book! Connect and build.

Book Discussion:

Join Zoom Meeting

Meeting ID: 817 457 5700
NIGHT WOMEN BOOK CLUB

1ST SATURDAY

3-5 PM via Zoom

Ladies, looking for a book club to join?

Join us for great book discussions, awesome company and fun time!

Book Discussion:

Join Zoom Meeting

Meeting ID: 817 457 5700