Donate to Literacy
TEXAS LITERACY CONNECTION
THE MISSION of Texas Literacy Connection (TLC) (also known as Literary Arts Connection), a non-profit 501(c)(3) corporation, is to promote literacy and literary arts that will inspire individual and community action to build relationships, improve lives and better society.
TLC is dedicated to promoting literacy in its totality based on the National Literacy Act of 1991 definition of literacy: "an individual's ability to read, write, speak, compute and solve problems to function on a job and in sociery to achieve one's goals and develop one's knowledge and potential."
TEXAS LITERACY CONNECTION PROGRAMS (in collaboration with The Dock Bookshop)
Children's Story Time/FunTime
Youth Reading Clubs/Kickbacks
Summer Community Reading Initiative
Tutoring
GED Classes & Adult Literacy
Multilingual Education
Writing and Communication Workshops & Panels
International Book Project
Book Vouchers
TEXAS LITERACY CONNECTION EVENTS
Black History Lecture Series
Writers & Readers Conference
DFW Literary SoulFEST
Winter Wonderland of Reading
Leaders for Literacy Annual Benefit
Support The Dock Bookshop 10th Anniversary Fundraiser and Membership Drive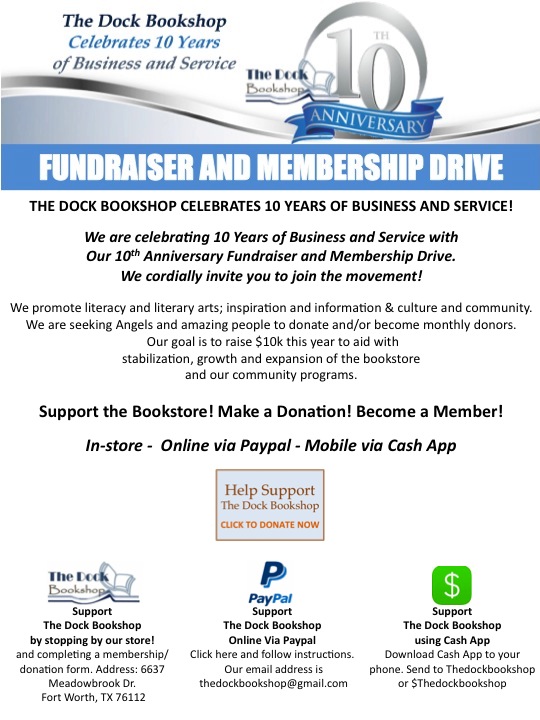 Fort Worth Book Fest & The Dock Bookshop
Presents THE HATE U GIVE
ADVANCE MOVIE SCREENING
Thursday, October 18, 2018 7:00pm
Ticket Cost Per Person $12
Movie Tavern West 7th Street
2872 Crockett St, Fort Worth, TX 76107
Family Event - Benefits Fort Worth Book Fest & Dock Bookshop Community Programs
********************
HATE U GIVE COMMUNITY DISCUSSION
SAT. OCT. 20 at 1:00 PM
FORT WORTH BOOK FEST - TCC/TRINITY RIVER CAMPUS
Level 4 in the Energy Auditorium.
Park in the Garage from the Cherry Street Portal and park on Level 4 or as directed
RSVP
---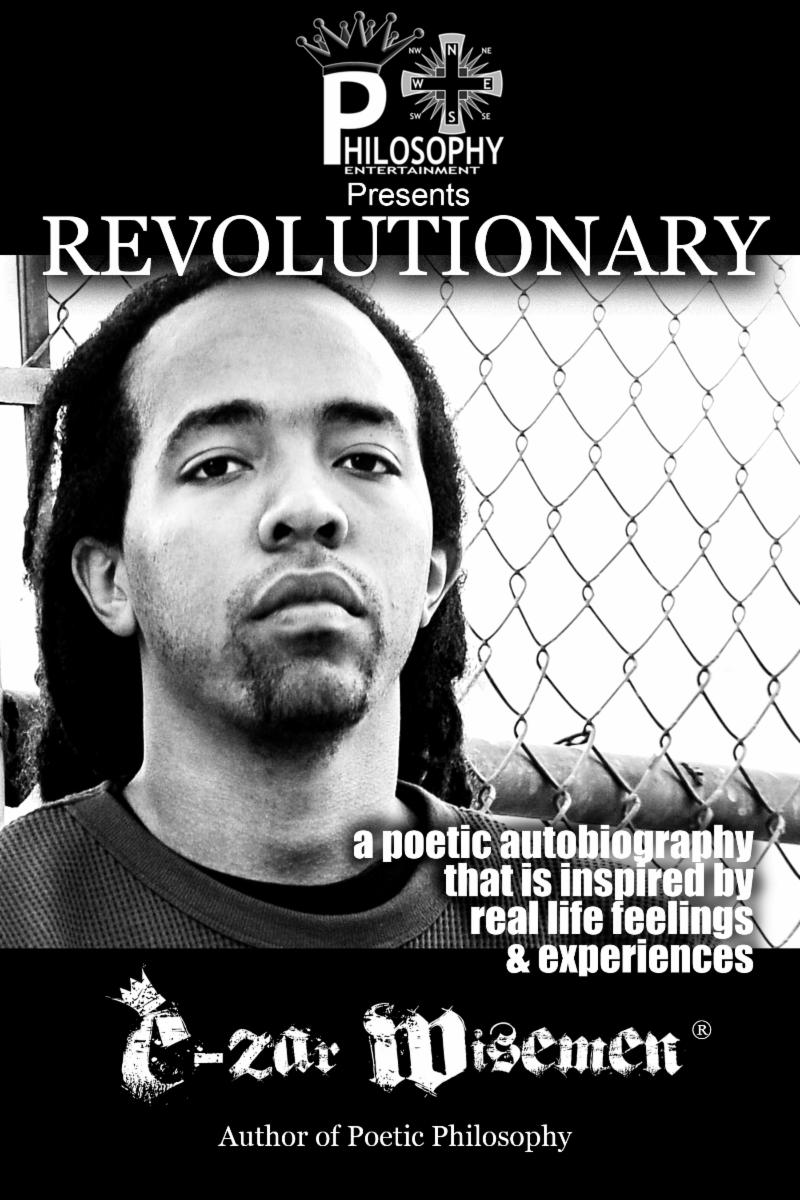 ABOUT THE BOOK
Revolutionary is the follow up to it's precursor Poetic Philosophy under C-zar Wisemen's former name Derek Perkins. This poetry book is a poetic autobiography that is inspired by real life feelings and experiences. This sequel gets deeper into the author's background that leads to who he is and his views on the world and issues affecting black people. In this work, C-zar addresses the entertainment industry, religion, self-reliance, crooked politics, romance, heartbreak, and more. This author is hopeful that his writings will spark the minds of millions of black people in the United States and around the world to fight against white supremacy and rise to greatness.

ABOUT THE AUTHOR
Rap artist C-zar Wisemen is from Charlottesville, Virginia, representing the indie rap/ hip-hop label Philosophy Entertainment. Albums released are "Tha New Testament" and "Real Niggaz" added with an Ep titled "Revolution" as well as a few singles from his music catalog. C-zar also wanted to showcase his poetic side by releasing two poetry books called "Poetic Philosophy" under the name Derek Perkins and "Revolutionary" under his current name C-zar Wisemen. Acting is also a passion of his, and he has acted in a few indie films. C-zar Wisemen's aim is to inspire the black community to change for the better through his works.
---
Black Panther Comic Booklist