Historicizing Fear (Kobo eBook)
Free eBook
Description
---
Historicizing Fear is a historical interrogation of the use of fear as a tool to vilify and persecute groups and individuals from a global perspective, offering an unflinching look at racism, fearful framing, oppression, and marginalization across human history.The book examines fear and Othering from a historical context, providing a better understanding of how power and oppression is used in the present day.
Contributors ground their work in the theory of Othering—the reductive action of labeling a person as someone who belongs to a subordinate social category defined as the Other—in relation to historical events, demonstrating that fear of the Other is universal, timeless, and interconnected. Chapters address the music of neo-Nazi white power groups, fear perpetuated through the social construct of black masculinity in a racially hegemonic society, the terror and racial cleansing in early twentieth-century Arkansas, the fear of drug-addicted Vietnam War veterans, the creation of fear by the Tang Dynasty, and more.
Timely, provocative, and rigorously researched, Historicizing Fear shows how the Othering of members of different ethnic groups has been used to propagate fear and social tension, justify state violence, and prevent groups or individuals from gaining equality. Broadening the context of how fear of the Other can be used as a propaganda tool, this book will be of interest to scholars and students of history, anthropology, political science, popular culture, critical race issues, social justice, and ethnic studies, as well as the general reader concerned with the fearful framing prevalent in politics.
Contributors:
Quaylan Allen, Melanie Armstrong, Brecht De Smet, Kirsten Dyck, Adam C. Fong, Jeff Johnson, Łukasz Kamieński, Guy Lancaster, Henry Santos Metcalf, Julie M. Powell, Jelle Versieren
EVENTS

Minister Farrakhan Speaks
The Unraveling of a Great Nation
Sun. Feb. 23 at 2 PM
@ The Dock via Live Web
Black History Celebrations
Celebrate Black History
African American Read-In
Black History Celebration
KID'S CLUB BOOK READ:
UNDEFEATED By Kwame Alexander & Kadir Nelson

New Date Change:
Sat. Feb. 29th
2:30-4 PM
@ The Dock
STORY TIME, PIZZA PARTY & MORE.
We invite your family to celebrate Black History with books and more!
Celebrate Black History
FILM SHOWING & TALKBACK
John Henrik Clarke
A Great and Might Walk

Sat. Feb. 29 6-8 PM @ The Dock

African American
historian and Master-Teacher
John
Henrik
Clarke shares his wealth of knowledge of Black History
.
Film
narrated and co-produced by Wesley
Snipes. A must-see for
all.
Shop The Dock for Great Gifts
for Black History Month and Every Day!
| | |
| --- | --- |
| Dashikis | Dashikis |
| Women Apparel | Cultural T-shirts |
| Children Books and More | Rasta Bajas/Jackets |
DOCK OPEN MIC
Tue. Feb. 25
Mardi Gras
PHAT Tuesday
8-10 PM @ The Dock

Come share your talent and/or enjoy an evening of music, food, drinks and artistic expressions poetry, live performances, comedy and more -withgood people and good energy!
More Community Events at The Dock

RAW TALK
with RAS EMIL
Food-Health-Love
Fri. Feb. 28 6-8 PM
@ The Dock
Come chop it up (literally) with Chef Ras Emil from Philly. Try his healthy "Love Juice" and more. Evening of food tasting, conversation and more.
Kings & Queens
ROUND TABLE
with Bro. Reg

Sat. Feb. 29 4-6 PM
@ The Dock
Topic:
Tricknology of
the enemy
Sat. Feb. 29 - 4-6 PM
@ The Dock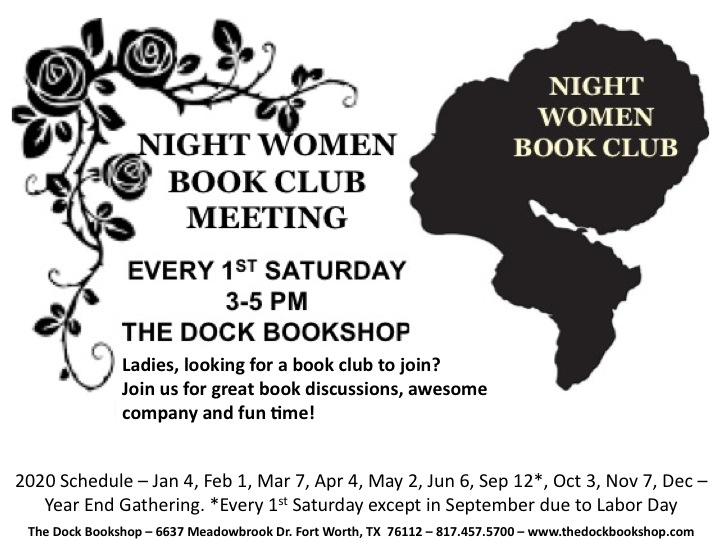 NIGHT WOMEN
BOOK CLUB
1ST SATURDAY
3-5 PM @The Dock Bookshop
Ladies, looking for a book club to join?
Join us for great book discussions, awesome company and fun time!
Book Discussion:
March 7 - Americanah by
KIDS CLUB
Monthly 2:30-3:30 PM
The Dock Bookshop

The Dock Bookshop Kids Club takes place every month and is sure to edutain both children and parents in an interactive setting. We have a variety of themed
programs that includes books, reading, play and more!
Date Change: Sat. Feb. 29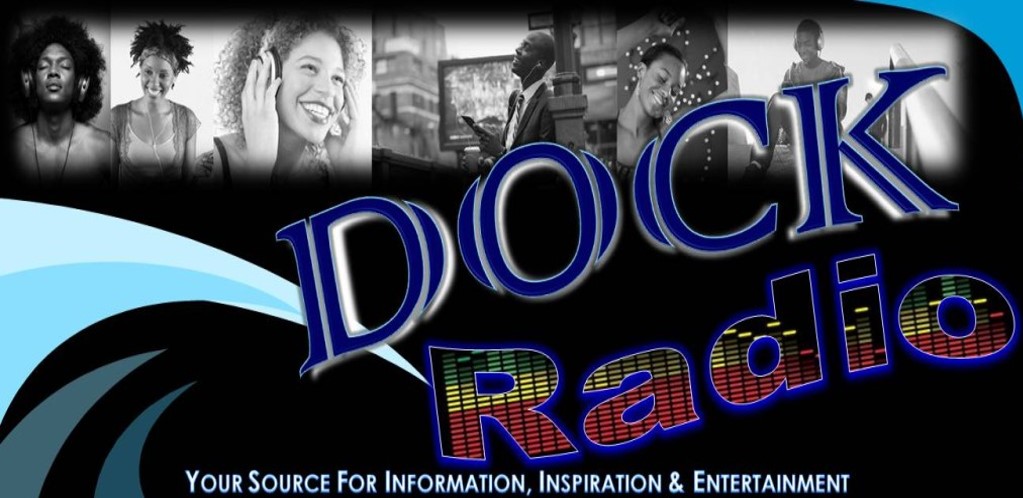 Dock Radio has a line-up of great shows and hosts highlighting various aspects of life and living!!! Also there will be guest authors discussing their books and businesses discussing their products and services on
We look forward to your interactions with the independent shows and guests.
For more information regarding Dock Radio please call 817-457-5700 or email: info@thedockbookshop.com / visit www.DockRadioLive.com
Download App "Dock Radio"
Dock Power Hour - Empowering Communities - Every Monday
TUNE-IN WEEKLY FOR GUESTS & HOT TOPICS!!!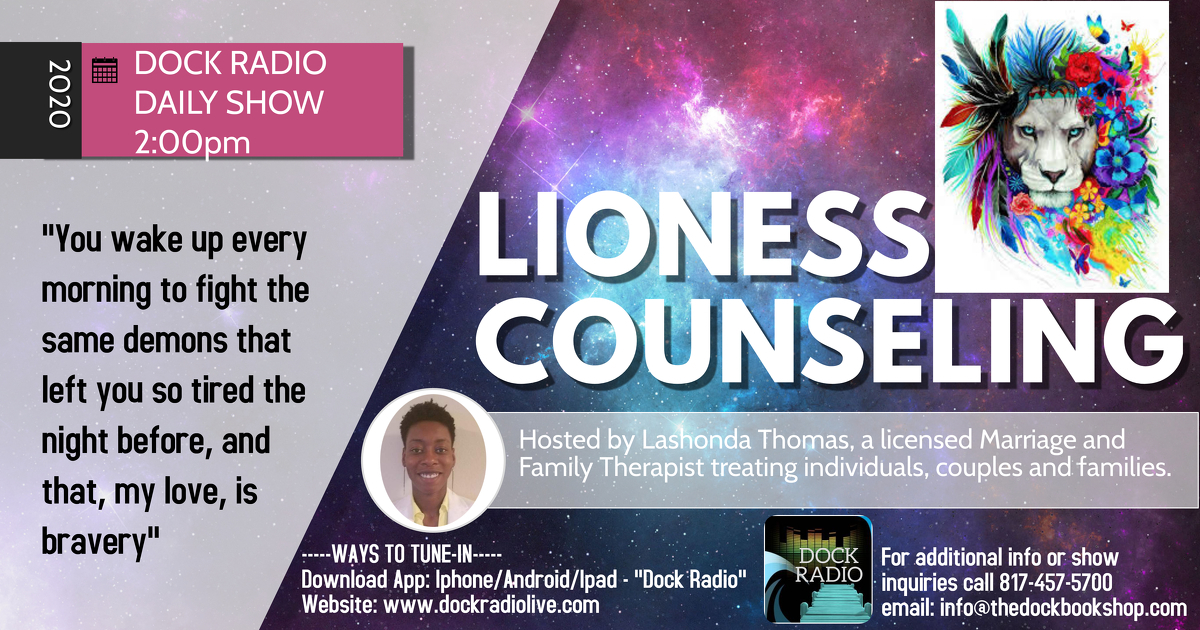 LIONESS COUNSELING with LASHONDA THOMAS
On Dock Radio
Daily at 2:00 PM
THE DAROLYN BROCK SHOW
On Dock Radio Every Tuesday at 7 PM
ASE' RADIO SHOW
On Dock Radio Every Thursday @ 6:00pm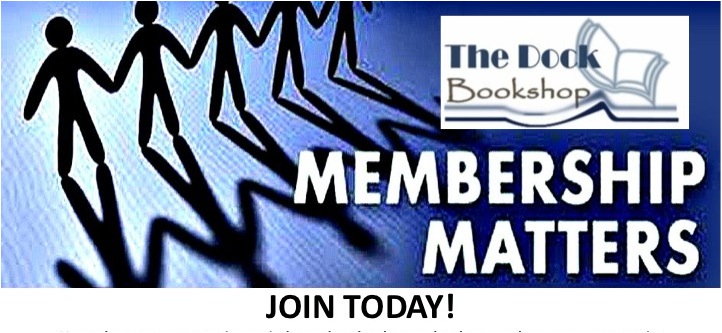 Not only are you supporting an independent bookstore that loves and supports community
but also your supporting...
*Literary and cultural programs including our Kids Club that impacts hundreds of families
*Artists who share their artistic expressions every Tuesday
Plus
*Receive additional discounts and savings on books
*Receive free tickets to Dock selected events
*Usage of meeting space (based on availability)
*Free advertising on Dock Eblast & social media outlets and more

Thu. Feb. 20 - Men's Book Club, 7-9p

Black History Celebration/Kid's Book Club 2:30-4p***Rescheduled***to Sat. Feb. 29

Sun. Feb. 23 - Minister Louis Farakhan Speak via live web, 2-5p
Tue. Feb. 25 - Mardi Gras-PHAT Tuesday Open Mic, 8-10p $5
Fri. Feb. 28 - Raw Talk with Ras Emil, 6-8p
Sat. Feb. 29 - Kings and Queen Round Table with Bro. Reg, 4-6p
Sat. Feb. 29 - Celebrate Black History Film & Talkback: Dr. John Henrik Clarke Great and Mighty Walk, 6-8p
Sat. Mar. 7 - Women's Book Club 3-5p
Sun. Mar. 8 - Natural Hair Film Showing with Workshop and Talkback, 3-6p
Community Events
Sat. Feb. 22 - Black History at Eastern Hills High School, 10a-2p
Sun. Feb. 23 - Nappiology Hair Showcase 2020, 2-6p Desoto Civic Center
Sat. Mar. 7 - 3rd Annual Jet Relays Soul Festival, gates open at 10a Herman Clark Stadium
Dock in the Community
Join us at the following events...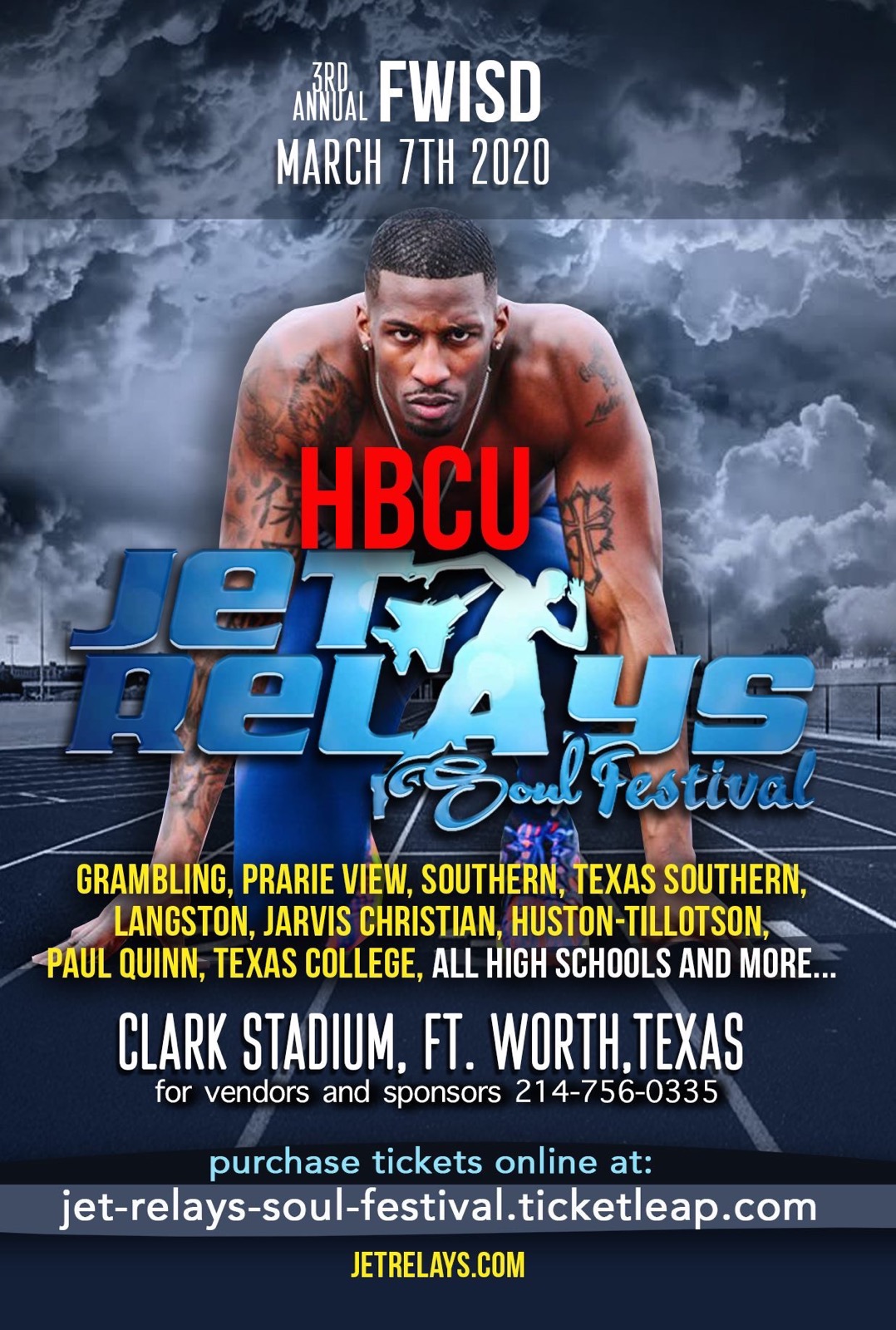 Call/Text 817.296.0288 to become a Vendor