Love eBooks? Our store offers over 4 million eBooks for you to choose from including new releases, bestsellers, Indie Next List picks, children's titles, comics, and more! With every eBook that you purchase you support our bookstore. Download eBooks instantly over from our eReading provider Kobo.
SET UP YOUR KOBO ACCOUNT TODAY
Once you've created your new Kobo account through our link, download the Free Kobo Reading App.
Need help becoming an eBook customer or downloading eBooks? Contact our store or visit kobo.com/help
PRODUCT FEATURES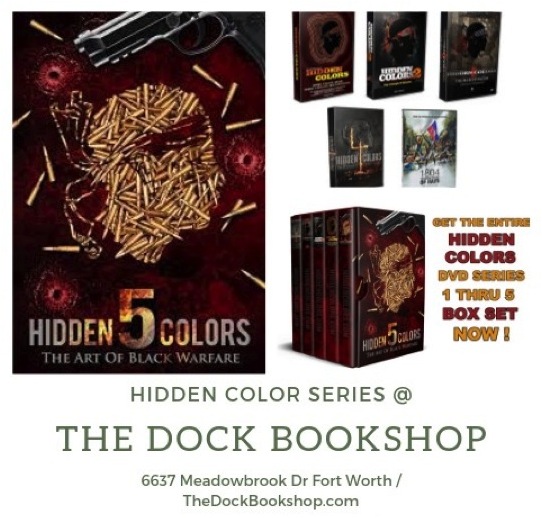 HIDDEN COLORS 5
Available at The Dock Bookshop!
Hidden Colors 5 is the final installment of the critically acclaimed Hidden Colors documentary series. In this installment, the film explores the history of warfare as it relates to global Black society. The film is broken down into 7 chapters that examines the ways the system of racism wages warfare from a historical, psychological, sexual, biological, health, educational, and military perspective.
---
---
EVENTS
Special Guest/Author/Book Events
A TIME TO HEAL SYMPOSIUM WITH MATHEW KNOWLES - FREE EVENT!
and
November 9 - Texas Wesleyan University
Nick & Lou Martin University Center
MORE EVENTS