Shop
SHOP THE DOCK FOR BOOKS & MORE!
NEW RELEASE FEATURES - FICTION & NON FICTION
CHILDREN BOOKS
HISTORY & CULTURE BOOKS
MOVIE TIE-INS
BLACK PANTHER SERIES
HIDDEN COLOR DVDS
COME BY OUR STORE:
T-SHIRTS
WOMEN AND MEN APPAREL
JEWELRY AND ACCESSORIES
HEALTH AND BEAUTY PRODUCTS
INCENSE AND OILS
DVD'S AND ALBUMS
CARDS AND JOURNALS
AND MORE
PRODUCT FEATURES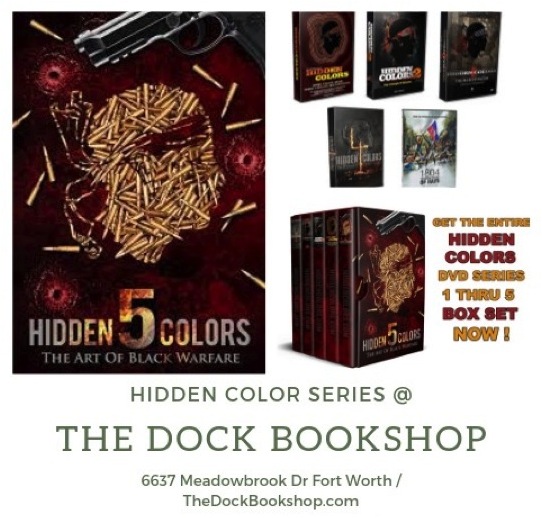 HIDDEN COLORS 5
Available at The Dock Bookshop!
Hidden Colors 5 is the final installment of the critically acclaimed Hidden Colors documentary series. In this installment, the film explores the history of warfare as it relates to global Black society. The film is broken down into 7 chapters that examines the ways the system of racism wages warfare from a historical, psychological, sexual, biological, health, educational, and military perspective.
---
---
EVENTS
Special Guest/Author/Book Events
A TIME TO HEAL SYMPOSIUM WITH MATHEW KNOWLES - FREE EVENT!
and
November 9 - Texas Wesleyan University
Nick & Lou Martin University Center
MORE EVENTS