Team Dock
TEAM DOCK
TEAM DOCK
1ST THURSDAY 7-9pm
This is our monthly Dock Volunteer Meeting. All who are interested in assisting with programs and events at The Dock are invited to attend.
We're Celebrating 10 Years of Business and Service
Join us in the Celebration!
Make The Dock Bookshop one of your shopping destinations!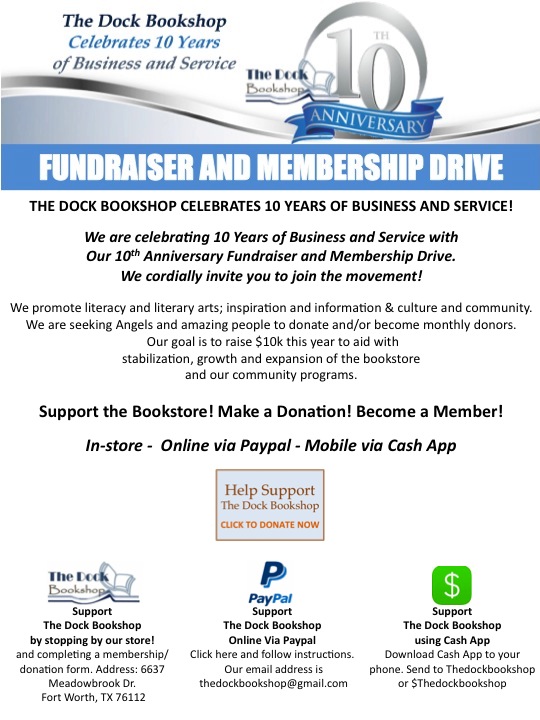 Bi-Monthly Newsletter & Shopping Guide
Black Panther Comic Booklist
Upcoming Guests & Events
---
FEATURED AUTHOR & BOOK
Introducing New Author Kim Gbadebo
and her new book release THE ULTIMATE BETRAYAL
Available at The Dock Bookshop
---
UPCOMING GUESTS AND EVENTS
CELEBRATE Juneteenth & Black Music Month
Tue. June 1 The Dock Bookshop
6:30-8 PM
Free Family Event with Speakers

8-10 PM
Poetry & Open Mic Night
$5 Cover
Building Our Communities Again:
A Real Estate Investment Event!
Sunday, June 24th
3-5pm - The Dock Bookshop
Discussion on gentrification and (re)building our own communities. Plus, there will be a master plan presented by Real Estate Developer Kevin Brown & Jeanette Sneed. Snacks & refreshments will be served. For more information call 469 652 4009
---